How UIPM increased its subscriptions with the Dailymotion Player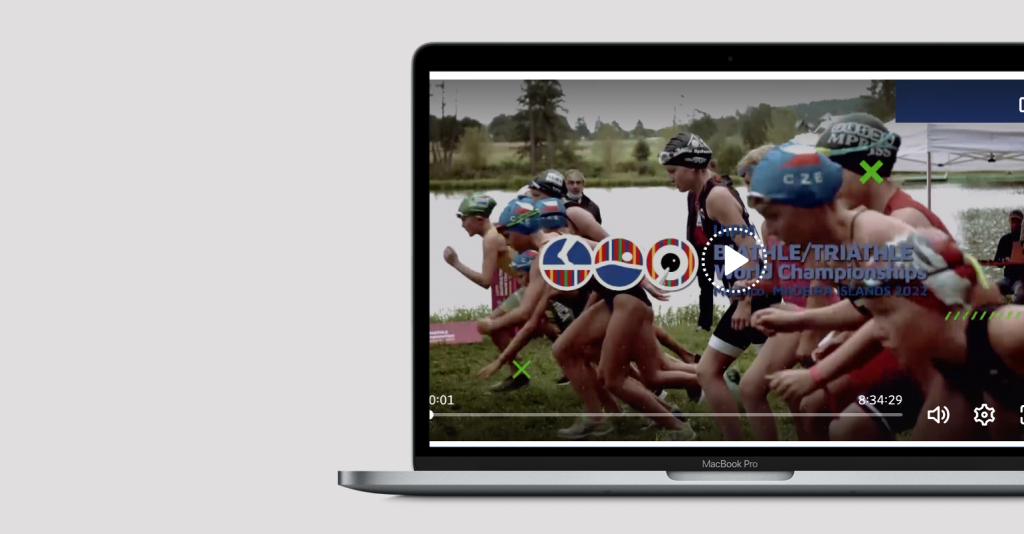 The challenge: Technical difficulties and lack of support
The UIPM (Union Internationale de Pentathlon Moderne) is the reference for pentathlon in the world since its creation in 1948. On its website you can find videos of the different disciplines of the Olympic competition, as well as a series of other multidisciplinary sports. The UIPM offers numerous news videos, explainers, interviews and even live streams, which engage more than 82 000 visitors per month.  
For its premium video site, UIPM was looking for a solution that would provide the best possible experience for its users while at the same time increasing its subscriptions. Before adopting the Dailymotion video solution, UIPM was experiencing many technical difficulties, especially with video encoding, and receiving no technical support to help and solve them. This greatly disrupted their user experience, and users complained regularly. UIPM was looking for a solution that would solve its technical problems, while providing a Support Team to assist them. 
The solution: A smooth experience and dedicated support
Looking for the most efficient technical solution for video delivery, UIPM called on Dailymotion to avoid the numerous encoding problems encountered before while being helped by an easily reachable Support.   
Thanks to the Dailymotion Player, UIPM was able to offer a complete experience by simply and quickly integrating its video content on all pages of its website. Thanks to Dailymotion's API, the integration was seamless, giving UIPM full control over the configuration and customization of the Player through an intuitive interface. "For UIPM, the need to showcase its content more effectively was very clear. This was achieved through the simplified integration of the Player via our API and the customization of the Player through the Video Manager," says David Rozencwajg, Business Development Director at Dailymotion, about the partnership with UIPM.  
Dailymotion's Support Team was also available at every stage to answer all of UIPM's questions and to help them integrate the Player. They also assisted them in blocking the Player in some countries, which was one of UIPM's requests. Florent Boas, Media Operations Manager at UIPM, is also very pleased with the reactivity of the Dailymotion Support Team when he needed to solve any problems: "The Support Team is always available. It's good to talk to a real person and not a robot. It creates a relationship of trust." 
The result: Time and subscription savings
Thanks to the solution offered by Dailymotion, readers of the UIPM site were able to browse the video content without facing major problems, all in an environment perfectly adapted to their needs.  
The integration of the Dailymotion Player has allowed UIPM to expand the content on its website while significantly increasing its subscriptions. Compared to last year, the site recorded 20% more subscriptions after switching to the Dailymotion Player. UIPM's Florent Boas explains that partnering with Dailymotion has allowed him "to spend more time and energy on improving the presentation of our sport rather than focusing on the technical aspects."