How Dailymotion successfully personalized Konbini's video content strategy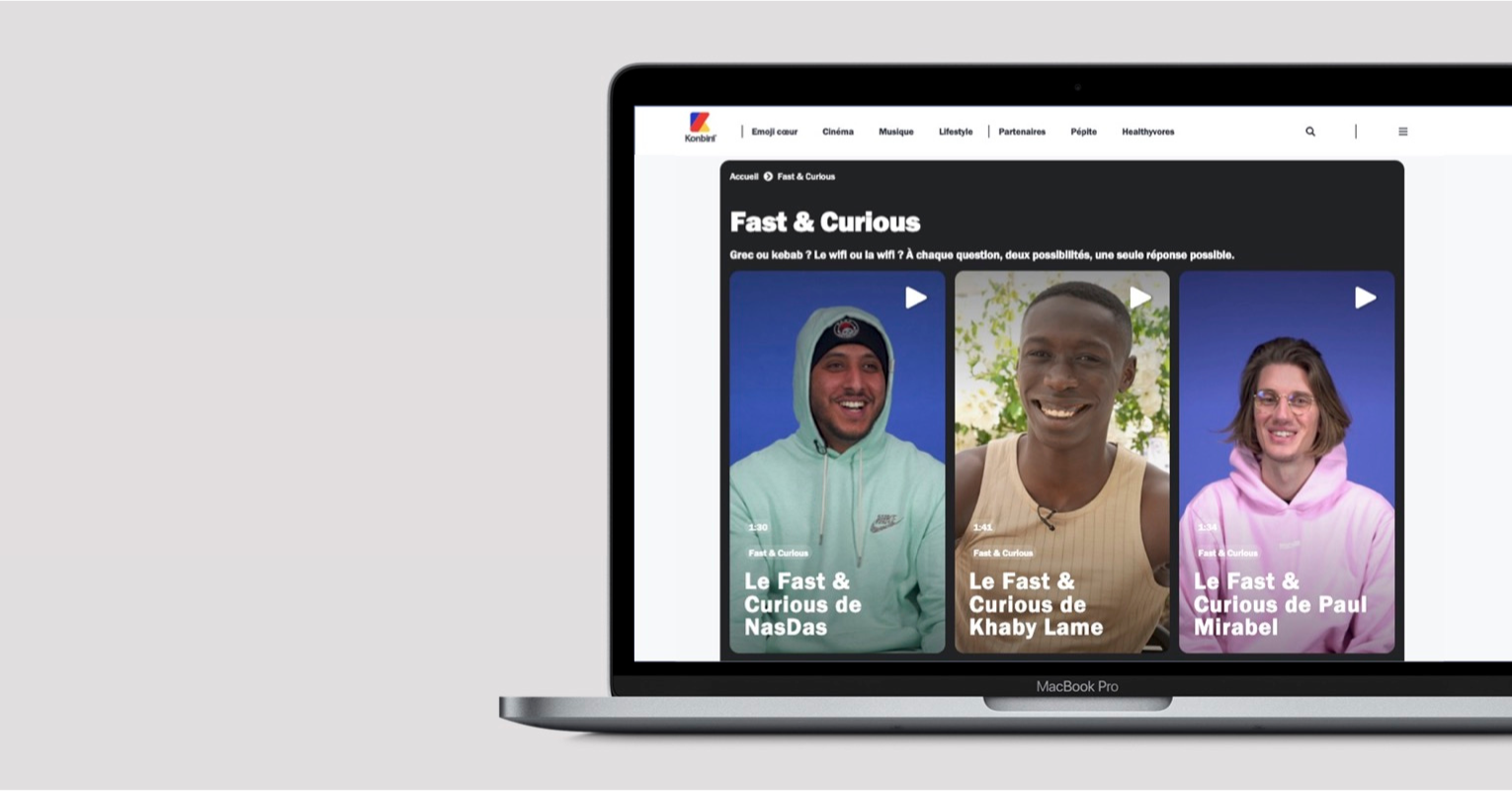 Challenge: A need to engage audiences with vertical content
For Dailymotion's Publisher Konbini, the most watched pop culture French media, video is at the heart of their strategy with more than 200 uploads per month that generate over 230 million views. They are followed by almost 19 million users on social media networks and they use their creative strengths to deliver engaging news and pop culture content to their audiences.  
Wanting to offer a more personalized experience to their audiences who are used to consuming video content posted on social media, Konbini aimed to adapt the experience on their properties by creating a space where they can offer more vertical video content. They wanted to ensure that their users could consume their video content through an immersive and engaging experience when scrolling on their website while boosting their monetization opportunities with no extra work. 
Solution: Integration and customization made easy with the new Player Embed
In January 2022 Dailymotion released the new Player Embed to offer an easier and smarter way for their partners to embed and personalize the Dailymotion Player technology. Konbini was the first partner to adopt it, enabling access to all Player features in one place, simplifying the integration process with a single line of code, and improving the performance of the asynchronous Player.  
"When Konbini approached us with their need to better showcase vertical video content, we knew that with our new Player Embed, they will be able to simply integrate and adapt the Player to create the right experience for their viewers," said Paride Broggi, SVP Product at Dailymotion. "Our continuous focus at Dailymotion is to improve monetization, viewability, and performance of our Player technology and deliver the best out-of-the-box video solutions." 
"
"With Dailymotion's new vertical Player, we can finally offer a video experience adapted to the habits of our users."
Through the new Player Embed, Konbini could benefit from all Player features and easily customize them to fit their need, using the Player configuration space in the Partner HQ and the Player API. The new Player Embed also helped create a seamless experience with features like Smart Playback, responsive auto-sizing, and optimized Picture-in-Picture, while giving easy access to more advanced analytics.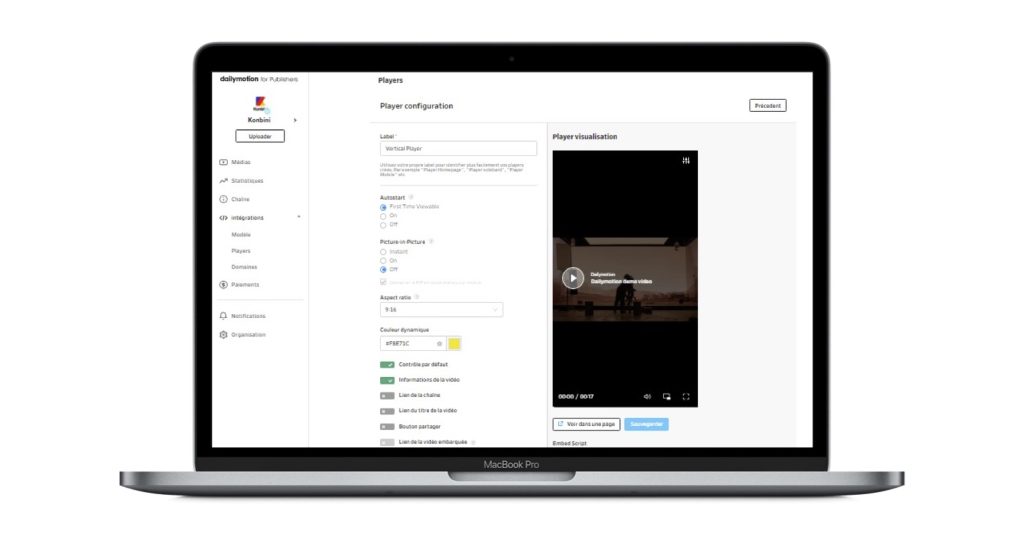 Result: A Player tailored to Konbini's business needs
Konbini was able to save their time and resources by effortlessly integrating the Dailymotion Player through the new Player Embed and benefit from robust features like the Vertical Player in a single step. With the embed, they had full autonomy to simply personalize the Player and make it fit perfectly with their brand and content performance. 
"With Dailymotion's new vertical Player, we can finally offer a video experience adapted to the habits of our users. It allows us to fully use and monetize our most identified videos. Now, our users can easily watch them on their mobile devices and find their favorite formats on our website," said Kevin Singer, Chief Digital Officer at Konbini. 
The Vertical Player ensures that Konbini can deliver a seamless watching experience in all environments and devices. "The Player can adapt the user experience to the environment it's in, making sure Publishers can enlarge their audiences and maximize their revenue channels," said Paride Broggi, SVP Product at Dailymotion. 
Dailymotion's Player Embed helped Konbini take its video content strategy to the next level by creating an immersive and tailored experience that engaged their audiences, which in turn opened more monetization opportunities for them. The Player is also compatible with our vertical ad formats to help Konbini maximize ad revenues on their video content. 
Discover more about Dailymotion