How KasparovChess delivers an engaging and seamless brand experience using video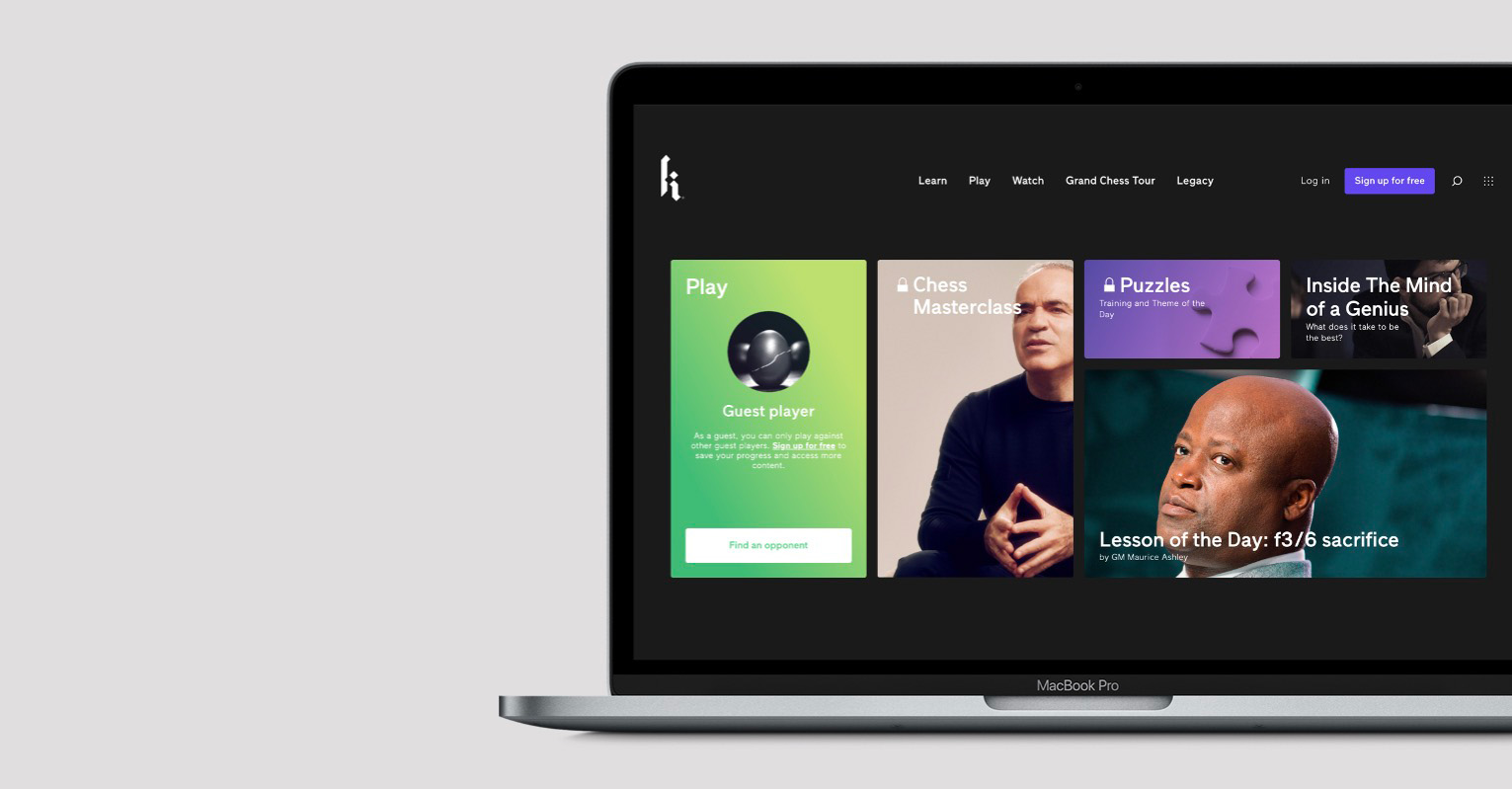 1. The problem: A need for a robust video solution
KasparovChess is a commercial internet chess server, internet forum, and social networking website. It provides a place for their audiences to play chess online, improve with Garry Kasparov's masterclass and lessons from other grandmasters, and relax with entertaining documentaries, interviews, and podcasts. 
KasparovChess was looking for a solution that could support thousands of high-quality video streams in a controlled environment. They wanted to offer a more personalized experience that would bring long-term engagement to their learning platform.  
2. The answer: Dailymotion's all-inclusive video solution
Dailymotion provides companies with all the features and services they need to build a strong video ecosystem that serves their objectives. KasparovChess needed a solution that would help them not only host and stream a high amount of video content but also deliver a seamless and customized experience that would engage their audiences. With Dailymotion for Enterprise, they were able to do just that. 
"Adaptive streaming and cross-device Player coupled with our robust APIs were game-changers during the decision-making process," said David Rozencwajg, Business Development Director at Dailymotion. "It ensured that KasparovChess will be able to easily integrate our solution and deliver an uninterrupted fast-performant experience to their audiences." 
Dailymotion for Enterprise also enabled them to build their own subscription video platform and add a sign-up wall for members-only content such as documentaries, interviews, and live streams. They were also able to customize the Player to better reflect their brand identity. "KasparovChess is a brand with a unique design that should be easily and visually recognizable on its website. With Dailymotion, the company was able to customize the look and behavior of the Player to fit its needs and strategy," said David Rozencwajg from Dailymotion. 
As Dailymotion's Player is HTML5 based, it also means that the client was able to deliver the same great viewing experience across all platforms such as web, mobile, and connected TVs to ensure they reach their audience wherever they live. Dailymotion also included multi-language subtitle support to give KasparovChess the ability to diversify its audience abroad. 
To facilitate onboarding, live streaming set-up, and Player customization, Dailymotion offers 24/7 dedicated support. This allowed KasparovChess to transition to the new solution quickly, ensure smoother video management and stay reassured if any problems arose.
"
We broadcast hundreds of hours of competition live and upload thousands of videos, including 4K, without encountering any problems.
3. The result: A seamless video delivery and engaging experience
The ability to live stream chess competitions was a key point for KasparovChess. They wanted to deliver a smooth and engaging live streaming experience to their audiences. With Dailymotion, they were able to seamlessly live stream more than 100 hours of chess competition events and host over 1000 videos in less than a year.
"We're very pleased with the Dailymotion solution, which we're integrating into our Android, iOS, and Web environments," said Pierre Trochu, Operations and Product Director at KasparovChess. "We broadcast hundreds of hours of competition live and upload thousands of videos, including 4K, without encountering any problems." 
With the aim to build the best engaging chess learning platform using Dailymotion, KasparovChess enriched its website with the customized video Player and delivered an effortless video streaming experience that attracted and engaged more users to their platform. 
With Dailymotion's support, they were able to save time and focus on producing engaging, educational videos to reach their end goal to be the best chess learning platform.