How CorsaireTV increased its streaming time with the Dailymotion Player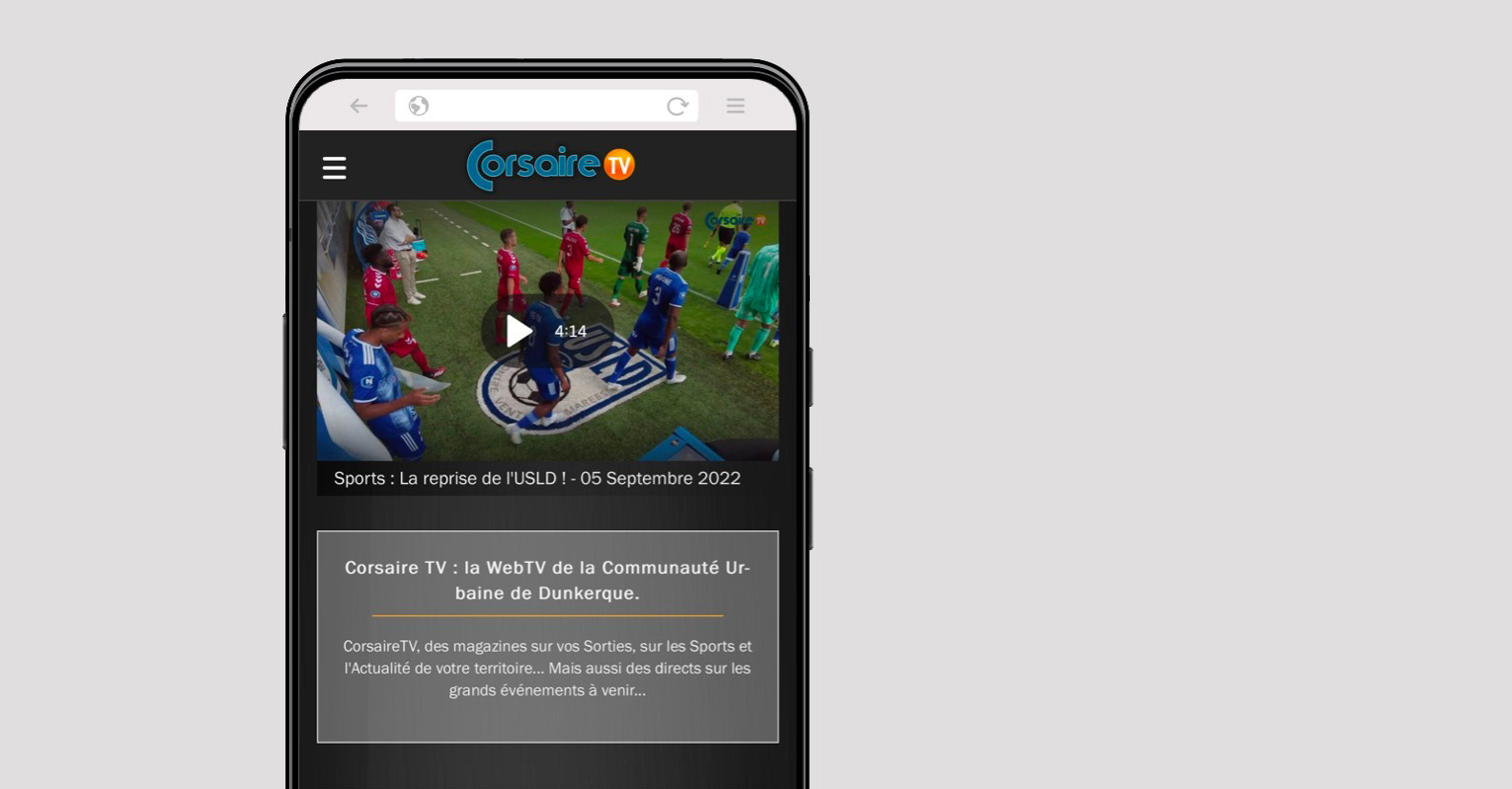 The challenge: limited live streams and no replay solution
CorsaireTV, also known as the Dunkerque Urban Community web TV, has been a Dailymotion partner for over four years and offers its viewers numerous news reports on local events. From entertainment, sports events, and live coverage of major upcoming events in the region, CorsaireTV needed to deliver live streams on a player with multiple resolutions while being able to provide replays for viewers as soon as they finish watching them.  
Their previous solution was not tailored to the needs of CorsaireTV's website. They were only able to live streams in two resolutions with no option to replay the live stream. In addition, they were paying too much for the upload bandwidth compared to their actual video consumption. 
The solution: multiple streams for live and on-demand replay
CorsaireTV turned to Dailymotion to get a customized solution that would better fit their needs. They were able to easily integrate the Player on all their properties and set up the live streams. With the help of Dailymotion's Support team, they ensured the streaming was smooth and without any issues. Their viewers were able to watch the live streams in different resolutions (720p, 1080p…). CorsaireTV also had the option to generate an on-demand replay of the live stream that their viewers could rewatch at any point. They managed to maximize the engagement of their audience, thanks to the seamless watching experience and the replays which were published on their website. 
Laurent Galet, Production Manager at CorsaireTV is also very pleased with this partnership saying: "It was interesting that Dailymotion could offer us the possibility of not having ads inserted because, as a public service, we do not broadcast ads." 
The result: thousands of views and hours of streaming
With the help of the Dailymotion Player solution, CorsaireTV was able to grow its audience and deliver a great live streaming experience. With the use of live streaming on its website, more than 57,000 views have been recorded, with a total of 10,240 hours of streaming, whether live or replay.  
"We did not have any difficulties with the Player integration", said Laurent Galet from CorsaireTV. He also pointed out that: "Dailymotion Support was very active throughout the whole process. It was very important for us to have a real contact when we organize our live streams to ensure that everything will go smoothly."