How Dailymotion Streamlines ACM's Video Publishing Workflows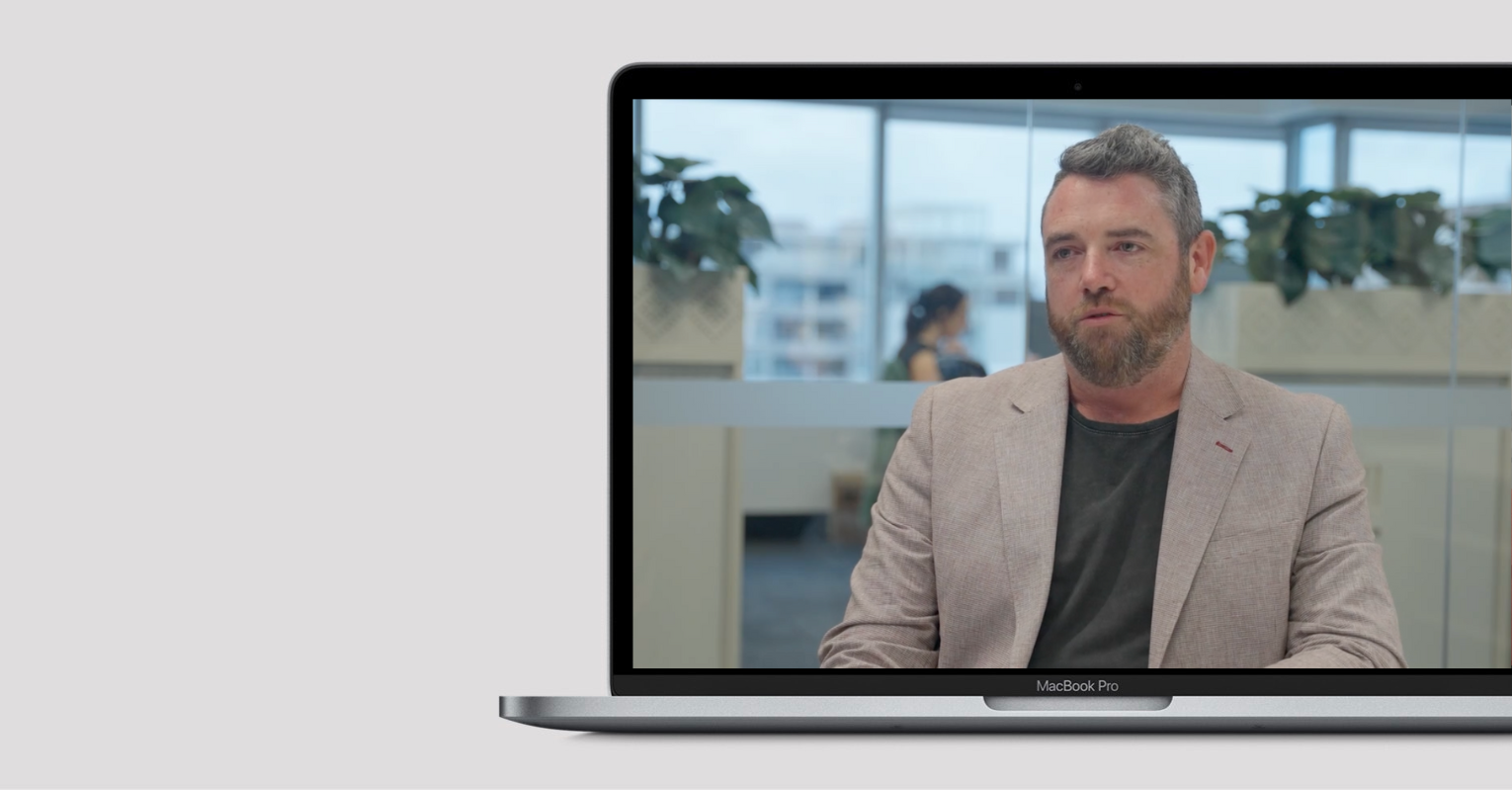 The challenge: video content management & optimization at scale
ACM operates with a mission to keep communities strong, informed, and connected. With a vast portfolio of over 140 community, regional, and rural news brands, including trusted names like The Newcastle Herald, The Canberra Times, The Bendigo Advertiser, The Advocate in Burnie, The Katherine Times, and The Illawarra Mercury, ACM serves a massive audience of 6.4 million readers each month.
To uphold audience trust and deliver an exceptional user experience, ACM acknowledged the paramount importance of video content. While facing the challenge of infrastructure costs for storage and bandwidth due to the exponential rise in video volume across ACM's network, they identified an even more critical concern – streamlining content management and optimizing distribution processes. The complexity of managing their growing video library and efficiently delivering content across their vast network of 142 mastheads became a top priority. To address this, ACM sought a solution that could enhance their video capabilities while ensuring efficient workflows and maximizing audience engagement.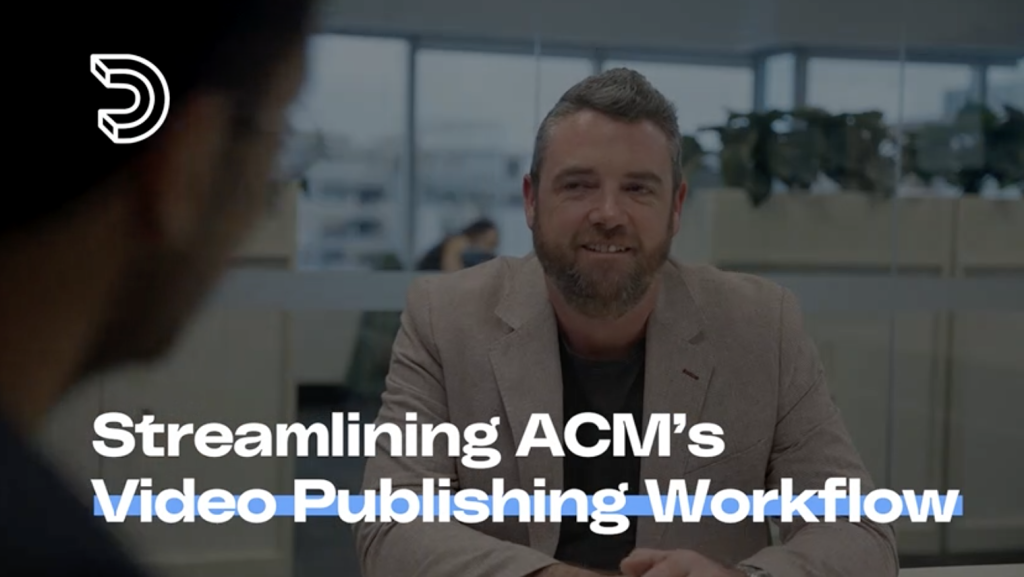 The solution: dedicated support teams empowering efficient management
Embracing change and innovation, ACM evaluated several video platform solutions in the market and found Dailymotion's platform to be the ideal fit. Dailymotion offered a tailored solution that not only optimized costs but also unlocked the full revenue potential by leveraging enhanced video usage. However, what truly impressed ACM, surpassing even the significance of costs and revenue, was Dailymotion's proactive approach in embarking on a collaborative journey to streamline ACM's onboarding process and maximize efficiency and effectiveness in video management:
Dedicated Partner Space & Clear Timeline
ACM's partnership with Dailymotion was built on a solid foundation of dedicated support and guidance. Understanding the challenges faced during the onboarding process, Dailymotion provided a dedicated partner space that served as a clear roadmap, complete with clear guides, proof of concepts, and a well-structured timeline. As a result, had a transparent view of its onboarding journey, eliminating uncertainty. Additionally, with a designated point of contact for each aspect of the transition, ACM was empowered to ensure a smooth and efficient experience.
Real-Time Collaboration
In today's fast-paced world, time is of the essence, and we at Dailymotion recognized this. That's why we equipped ACM with real-time support rooms to facilitate seamless collaboration. Agile and efficient, ACM's teams could now engage in swift discussions, accelerating decision-making and problem-solving. To further enhance efficiency, we created thematic Slack rooms dedicated to specific topics, ensuring that relevant stakeholders could collaborate effectively. This empowering environment allowed ACM to ideate on video products, optimize ad targeting workflows, and seamlessly integrate new features.
Tailor-Made Training Sessions
A well-informed and confident team is essential for success. Dailymotion took the lead in empowering ACM by providing tailor-made educational sessions. From video monetization know-how to the latest industry trends and conventions, ACM's teams received comprehensive training sessions with our specialists. These sessions equipped ACM with the knowledge needed to become true champions of their video product, driving innovation and success.
Guided Strategies for Impactful Content
Video content has the potential to be a powerful tool, but it requires the right guidance. Dailymotion recognized the importance of editorial consulting and worked closely with ACM to optimize their video footprint. ACM received invaluable advice on content placement, player positioning, and playback strategies, backed by meticulous data analysis. Constant monitoring and workshopping ensured ACM was well-equipped to harness the full potential of their video offerings.
Seamless Migration, Maximum Impact
Migrating a substantial video catalogue can be an arduous task, but Dailymotion stepped in to ease the burden for ACM. With a fully managed migration service, Dailymotion ensured a smooth transition for ACM's substantial video library. By providing a correspondence table mapping old and new video IDs, ACM could seamlessly map video players across their websites, eliminating the stress of manual migration.
Monthly KPI Reports and Data-Driven Solutions
Visibility is key to progress, and Dailymotion ensured ACM had a comprehensive view of their video performance. With monthly KPI reports and ad hoc troubleshooting and reporting, ACM's stakeholders were always informed of their progression. Armed with this data-driven insight, ACM could fine-tune their strategies and keep their video business on track, aligned with their overarching goals.
Ensuring Industry Compliance
In the competitive world of media monetization, adhering to industry norms is non-negotiable. Dailymotion provided invaluable support to ACM, ensuring compliance with essential elements like ads.txt and sellers.json. This proactive approach safeguarded ACM's revenue and mitigated risks, guaranteeing a strong and sustainable video business.
The result: enhanced operational efficiency and audience engagement
ACM's collaboration with Dailymotion showcases the power of innovation and partnership, leading to remarkable outcomes that significantly improved both operational efficiency and audience engagement. By leveraging Dailymotion's cutting-edge technology and dedicated support teams, ACM achieved a comprehensive transformation across their video capabilities.
Enhanced Operational Efficiency
With a transformative approach to onboarding, real-time support, educational sessions, expert guidance, seamless migration, performance insights, and industry compliance, Dailymotion empowered ACM to unlock the full potential of their video offerings, achieving an impressive boost in operational efficiency. This exceptional level of support and collaboration not only revolutionized how ACM managed their content but also allowed their teams to focus on creating high-quality content and fostering creativity.
Improved Engagement
With the right guidance and support from teams of experts, ACM experienced a significant increase in audience reach, fostering even stronger connections with their readers. Moreover, with the powerful Dailymotion platform, ACM's videos transcended borders, captivating audiences not only across Australia but also beyond, leaving an enduring impact on viewers worldwide.
Embracing change, ACM and Dailymotion's journey proves that innovation leads to lasting success in the dynamic world of media and content distribution, shaping the future of video excellence.