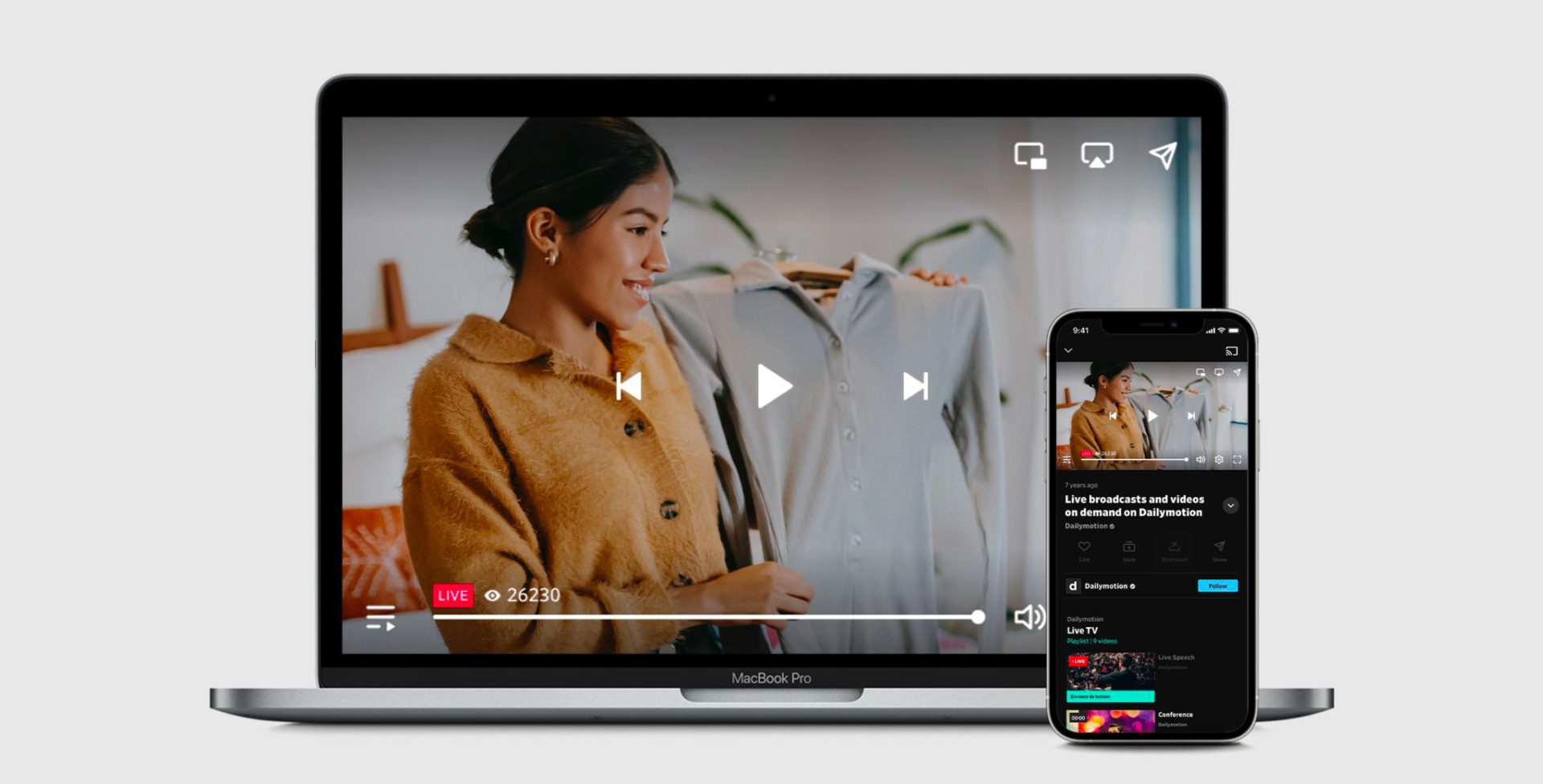 Discover Dailymotion's seamless live streaming experience, featuring low latency, advanced controls, and VOD content conversion for unparalleled viewer engagement. We have the intuitive and customizable live video streaming technology to meet your needs.
Our live streaming video technology is designed to help businesses reach their audience effectively, whether they are broadcasting live events, webinars, presentations or television shows. We offer an easy-to-implement and easy-to-use solution that allows businesses to stream content in real time from their computer or mobile device.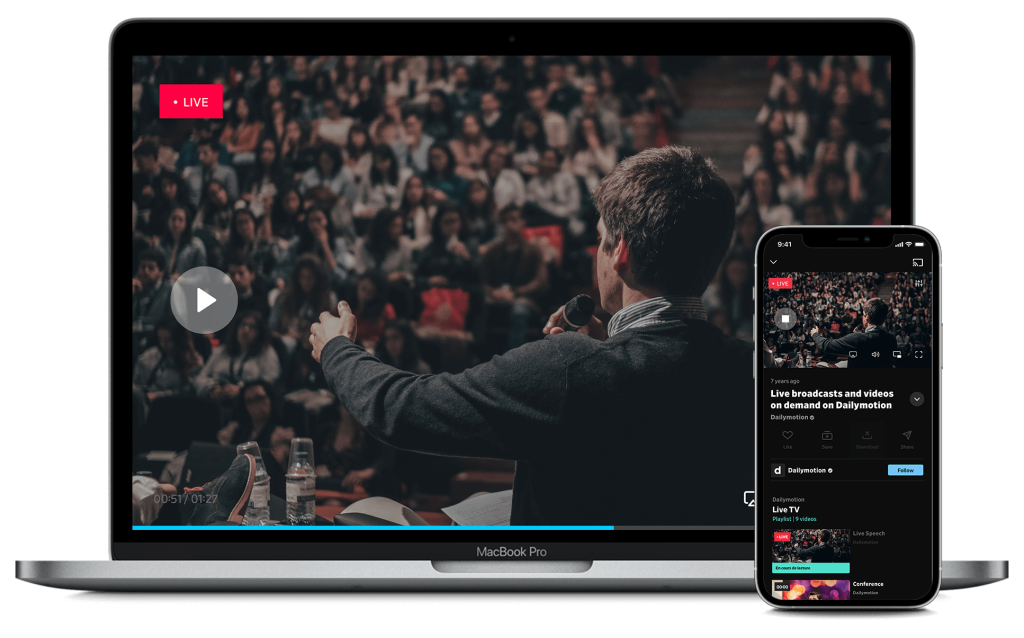 A professional rendering
Dailymotion's live video streaming technology allows seamless and customizable broadcasts with ultra-low latency. Convert live events into VOD content and personalize the streaming experience with features like DVR and secondary stream backup. The platform also offers live streaming analytics and effortless integration with APIs, with 24/7 dedicated support available to ensure a smooth and stable viewing experience.
High quality live streaming
Dailymotion's user-friendly and customizable live video streaming technology allows businesses to broadcast content from their desktop or mobile device seamlessly. Our Player ensures that viewers can enjoy live events with minimal lag, enabling real-time interaction and engagement.
The Dailymotion Player enables you to take full control of your live broadcasts. Our advanced technology allows users to pause their live stream (DVR), rewind, and seamlessly return to live playback, offering a personalized streaming experience.
A backup secondary stream
Our video Player solution enables the creation of both a primary live video stream and an identical secondary backup stream to guarantee a smooth viewing experience for your audiences.
Our dedicated support team is readily available to assist you with any issues that might appear during your live streaming event, ensuring that your stream is stable and your viewers have an exceptional experience.
With Dailymotion's cutting-edge video solution, you can easily convert your live streams into VOD content, expanding your reach and fostering audience engagement. Additionally, during live events, you can extract and publish short highlights as VOD content, maximizing your content's potential.
Oversee your live stream events in real-time with our live dashboard. With access to audience data, engagement metrics, and other valuable analytics, you can fine-tune and optimize your live streaming strategy.
Effortless integration with APIs
Easily integrate your live streams with our robust APIs. With support throught the onboarding process and extensive documentation, you'll be able to integrate all your content into any enviroment in no time.