Dailymotion is a pioneer of the video market since its creation in 2005. Take advantage of our cutting-edge technology to host and distribute your professional content securely and within your budget, whether you're a technical expert or novice.
Dailymotion's video hosting and distribution solution allows you to store, broadcast, and share your professional videos online with ease. Its benefits: a focus on security, multi-screen compatibility, and the ability to customize the Player to meet all your online video needs.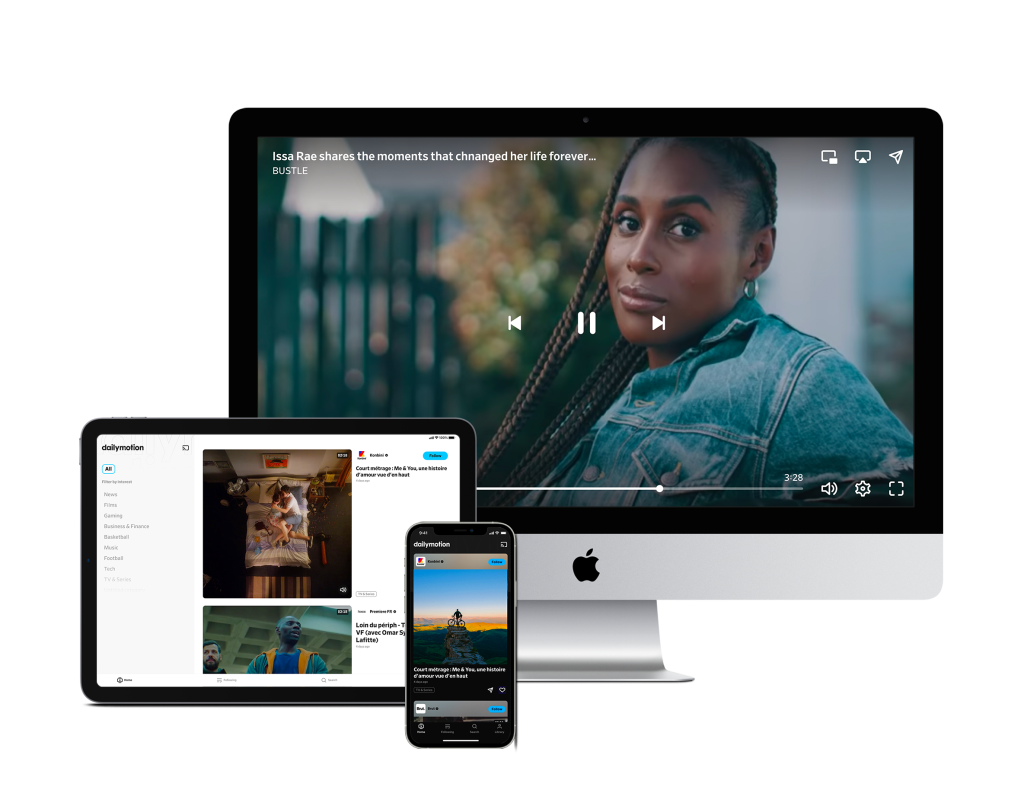 Customizable video storage solution
Regardless of your industry, we allocate storage space tailored to your video catalog's size, ensuring that you only pay for what you truly use. Our dedicated storage allocation allows you to encode, store, and deliver videos of substantial size with ease. As your business grows, effortlessly scale up your storage capacity to accommodate your expanding content library.
Cross-device distribution
The Dailymotion video Player solution delivers a flawless user experience on all platforms, including the web, native mobile, and connected TVs. Our Chromecast and AirPlay support also makes it easy for your audience to enjoy your videos on the big screen.
Intelligent encoding for smoother delivery
Dailymotion's advanced encoding technology automatically optimizes your videos for each device, ensuring a buffer-free and seamless viewing experience. Our background transcoding functionality enables you to concentrate on editing and distributing your videos while we handle the technical aspects.
Copyright and data protection
By choosing our video hosting and distribution service, you benefit from highly secure online storage to protect your content from copyright infringement and potential piracy. With technologies such as audio and video digital fingerprints, in collaboration with Audible Magic and INA, we ensure that all hosted videos are compared with fingerprint databases to prevent piracy and unauthorized usage. We comply with GDPR to safeguard the privacy and data protection of our users.
Dailymotion's adaptive HLS streaming technology provides a consistent viewing experience across various connection speeds and devices. With our Player, your audience can enjoy high-quality video content without any interruptions or delays.