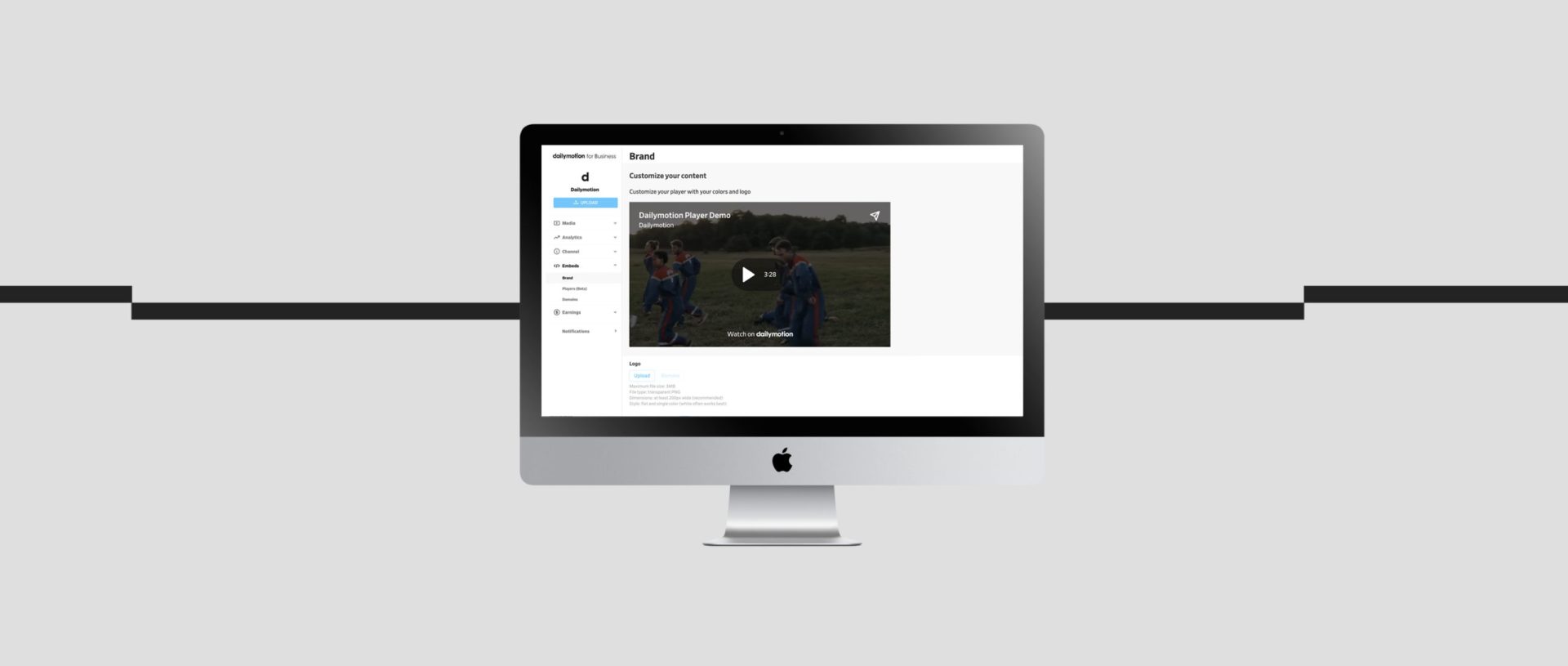 The Video Manager sections
From playlists to live streaming: easily add, upload and manage all your videos in the Video Manager before embedding them on your websites and applications.
Customize the look and feel of the Player to fit your needs and strategy. Manage your brand's visual identity by integrating your logo, your colors, or your music.
Effortlessly and with a single line of code, integrate all the videos you want on your websites.
Keep track of all your audience figures, thanks to the advanced analytics of the Dailymotion Player, while keeping the possibility to integrate your own measurement tools.
Grow your business with video