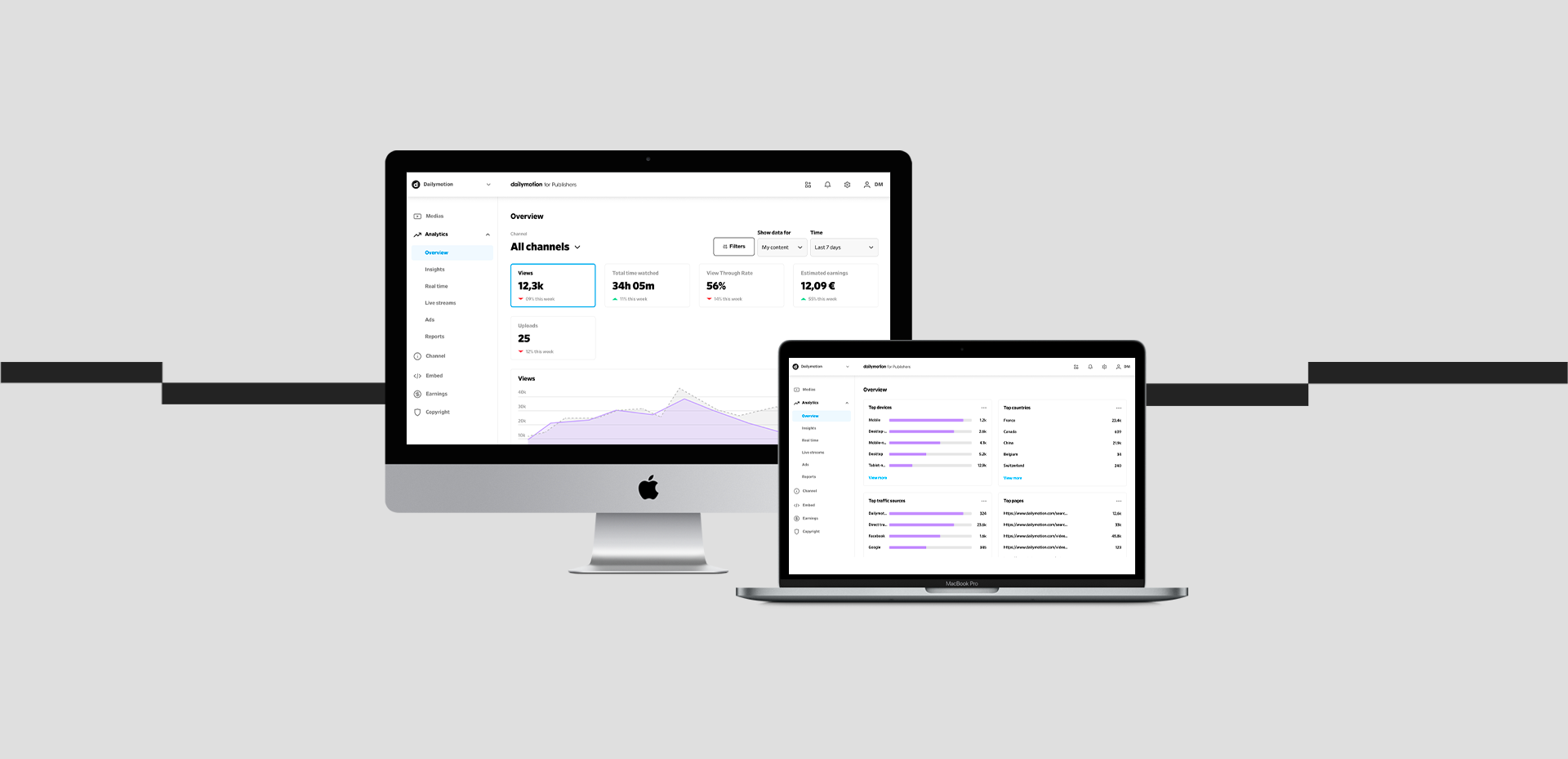 Tracking video metrics is a must for any organization. Our intuitive analytics dashboards give you an in-depth view of your video performance and audience behavior to help you refine your video strategy. Track your results and create custom reports with our advanced analytics tools to make data-driven decisions.
Get the data and track KPIs of the video Player.
Access your data from the Video Manager or via our reporting API, depending on your needs and resources.
Filter, segment, and create custom reports to analyze and present your data.
Integrate your own analytics tools
Get a complete overview of your website by combining Dailymotion's advanced statistics with your own analytics tools.
Grow your business with video