What is Video Bitrate? A Comprehensive Guide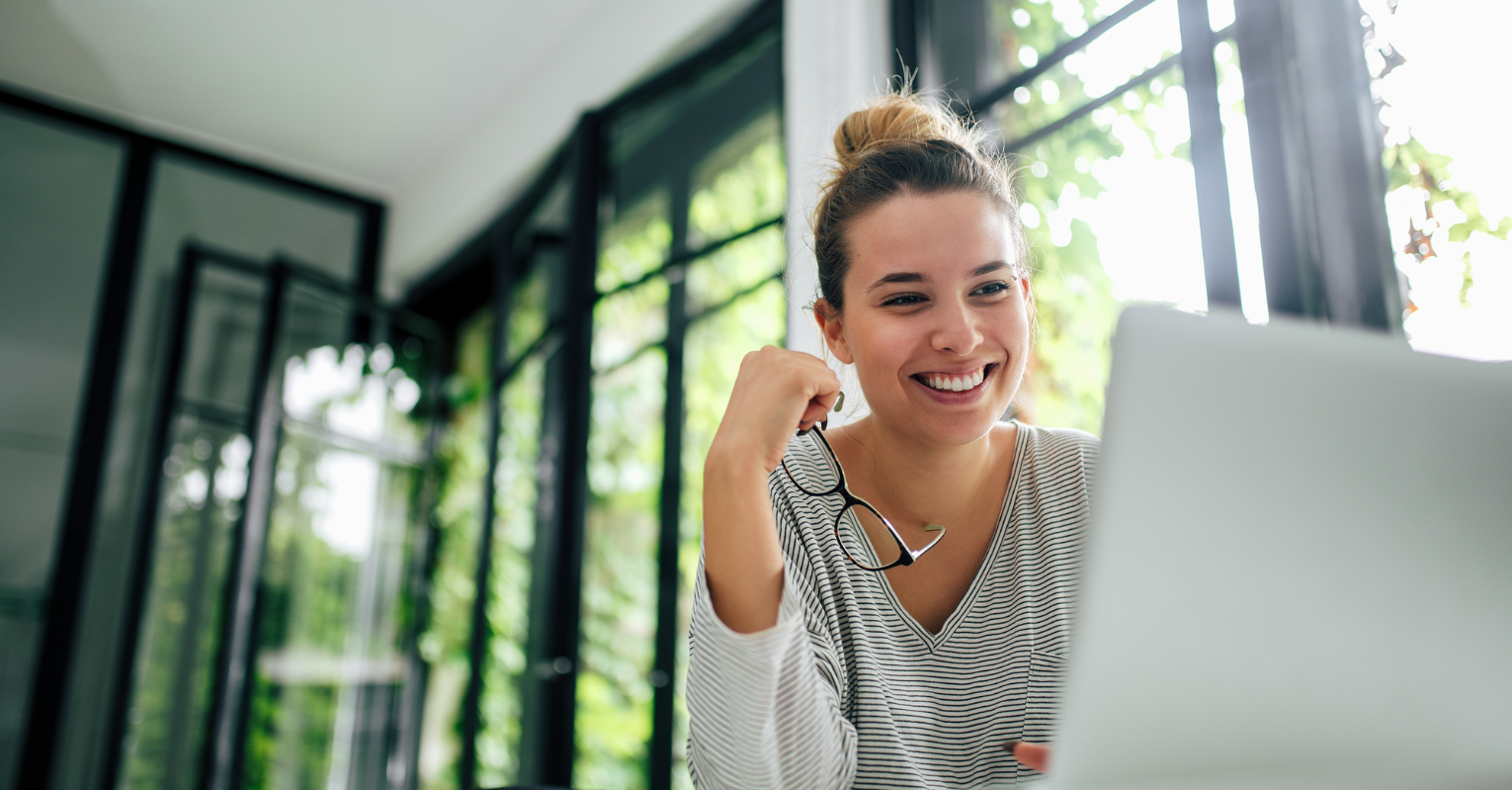 For any business that uses video, it's crucial to optimize streaming bitrates for smooth and great video playback. This guide discusses streaming bitrates, their significance, and the factors influencing their demands. By the end of this guide, you'll have the knowledge you need to provide an outstanding streaming experience to your viewers. 
What is Video Bitrate? 
Video bitrate lies at the core of the digital magic that brings videos to life on our screens. In essence, a bitrate refers to the amount of data transmitted per unit of time. For video streaming, this data primarily constitutes the video information that is sent from the server to the viewer's device. The bitrate directly impacts the quality of the video – higher bitrates result in better visual quality, but they also demand a more robust internet connection. 
Consider this as the digital currency of your video content. Just like a high-resolution image requires more storage space, high-definition videos with intricate details demand higher bitrates. However, it's essential to strike a balance. While high bitrates offer superior quality, they also demand substantial bandwidth, which might not be accessible to all users. Therefore, optimizing bitrates involves finding the sweet spot where quality and accessibility harmoniously coexist.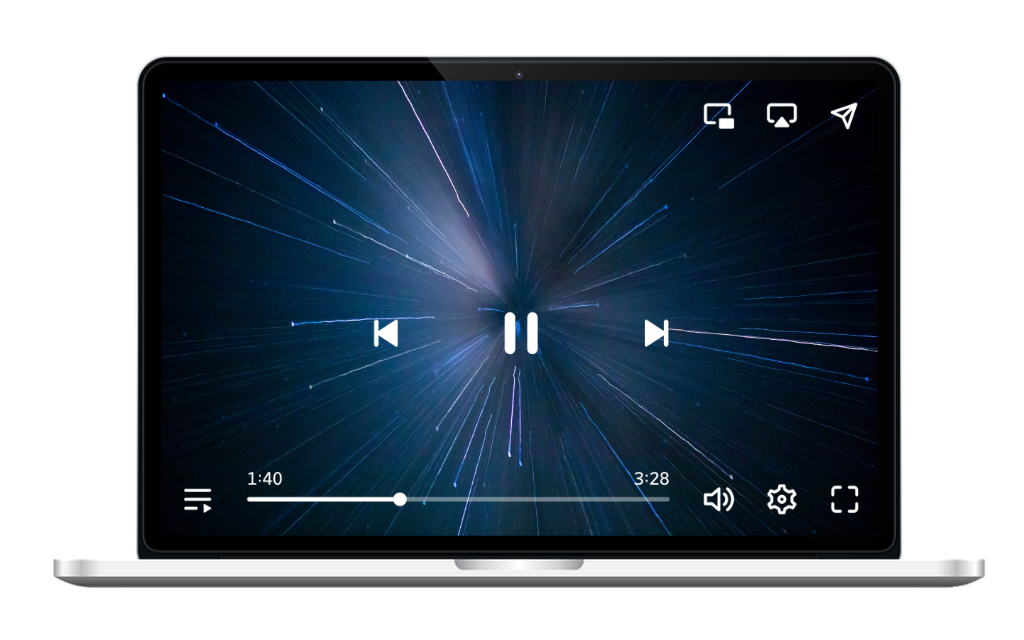 Factors Influencing Bitrate Requirements 
Navigating the maze of video bitrate requirements involves understanding the many factors involved. In the fast-paced world of online video, not all content is the same, and neither are the devices that display them. Several factors come together to determine the best bitrate for a smooth viewing experience: 
1. Content Type and Complexity
The nature of your content plays a pivotal role in determining bitrate requirements. Action-packed movies with rapid scene transitions and intricate special effects demand higher bitrates to capture the nuances effectively. On the other hand, static presentations or lectures may require lower bitrates without compromising the viewer's understanding. Understanding your content's complexity enables you to fine-tune bitrates to suit its characteristics. 
2. Audience and Viewing Devices
Knowing your target audience is crucial. Different devices and internet connections are in use, ranging from high-speed connections to mobile networks with limited bandwidth. To cater to a diverse audience, it's essential to optimize streaming bitrates for a range of devices and connection speeds. Adaptive streaming technologies automatically adjust the bitrate based on the viewer's device and internet connection, ensuring an optimal experience for all. 
3. Internet Connection Speed
The backbone of seamless streaming lies in the user's internet connection. Higher bitrates require faster connections to maintain uninterrupted playback. While users with high-speed broadband can indulge in higher quality, those on slower connections might experience buffering or downgraded quality. Hence, understanding the prevalent connection speeds of your target audience aids in setting appropriate bitrates. 
4. Bandwidth Availability
Available bandwidth also dictates the bitrate that can be comfortably streamed. This is particularly important in settings where multiple devices share a single connection, such as public spaces, offices, or households. Optimizing streaming bitrates based on the available bandwidth ensures that your content is accessible even in bandwidth-constrained environments. 
5. Quality vs. Bandwidth Trade-off
Every content creator faces the quality versus bandwidth trade-off. While everyone desires the crispest visuals and clearest audio, it's essential to strike a balance to accommodate a wider audience. Choosing a bitrate that provides good quality without excessively straining bandwidth ensures that your content reaches a larger demographic without compromising quality entirely.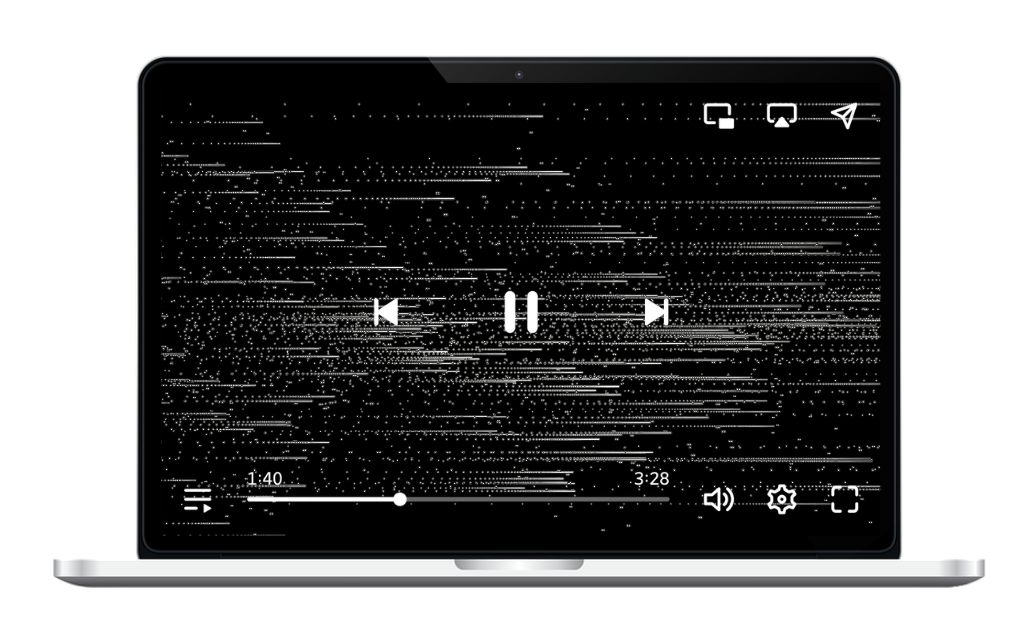 How to Choose the Right Bitrate for Different Resolutions 
To deliver great video quality, every single pixel counts. The video bitrate you choose for different resolutions has a significant impact on how your viewers perceive the visuals. Striking the perfect balance between resolution and bitrate is vital for delivering outstanding content. We will discuss the details of selecting the best bitrate for various resolutions, so your content looks impressive on screens of any size. 
1. 720p Resolution
720p, or HD (High Definition), is a popular resolution choice for online video content. It strikes a balance between quality and accessibility. To ensure a smooth viewing experience, a video bitrate ranging from 1500 to 4000 kbps is recommended. This bitrate range allows for crisp visuals and clear audio while accommodating viewers with diverse internet speeds. 
2. 1080p Resolution
Stepping up the resolution ladder, 1080p (Full HD) delivers even sharper visuals. To maintain the integrity of this resolution, a bitrate between 3000 and 6000 kbps is advised. This range allows for greater detail and enhanced visual immersion without sacrificing accessibility. 
3. 4K Resolution
For the pinnacle of visual quality, 4K resolution reigns supreme. To ensure that the minutest details are captured in all their glory, a higher video bitrate is required. Bitrates ranging from 8000 to 16000 kbps are recommended for 4K content. This range guarantees that your viewers can savor the richness of 4K visuals without compromising on the streaming experience.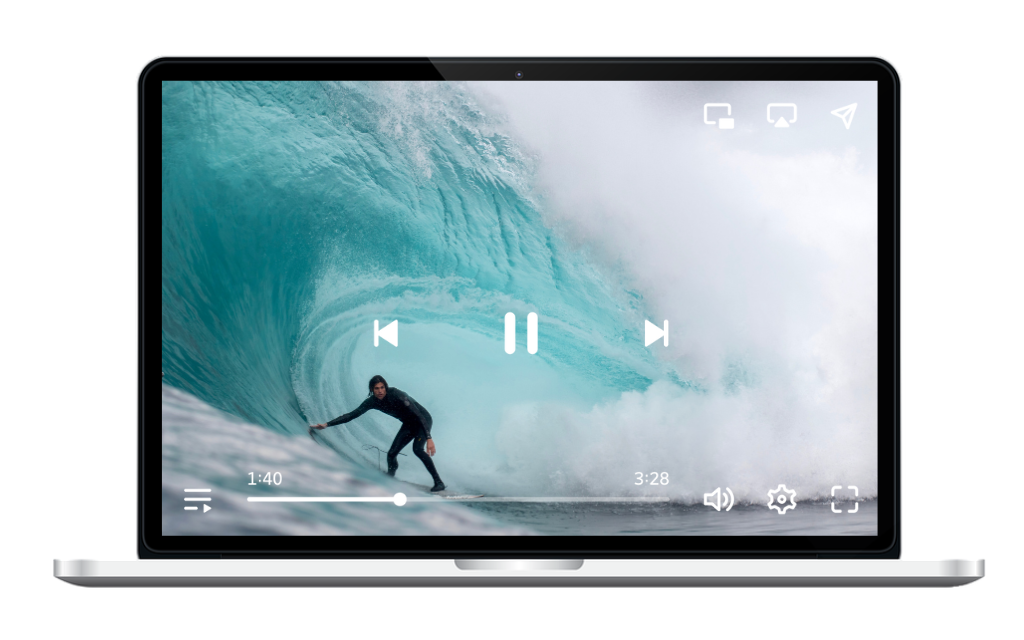 Optimizing Bitrates for Different Content Types 
Not all content is created equal, and neither are the optimal video bitrates for streaming them. As experts in content delivery, it's clear to us that different genres and content types demand unique bitrate considerations. To provide your audience with tailored viewing experiences, optimize bitrates for various content types: 
1. Action-Packed Scenes
For content brimming with action and rapid scene changes, a higher bitrate is essential to capture every dynamic detail. Fast-paced sequences benefit from bitrates at the higher end of the recommended spectrum. This ensures that motion blur is minimized, and viewers can revel in the excitement without compromise. 
2. Static Presentations and Lectures
Content that involves minimal movement, such as presentations or lectures, can operate efficiently with lower bitrates. By striking the right balance, you can maintain excellent visual quality without straining the available bandwidth. This ensures that viewers can absorb the content without interruptions or buffering. 
3. Visual Effects and Animation
Visual effects and animations demand meticulous attention to detail. To ensure that intricate animations are rendered flawlessly, consider higher bitrates that allow for precise rendering of fine lines and textures. This ensures that your creative efforts are showcased in all their splendor.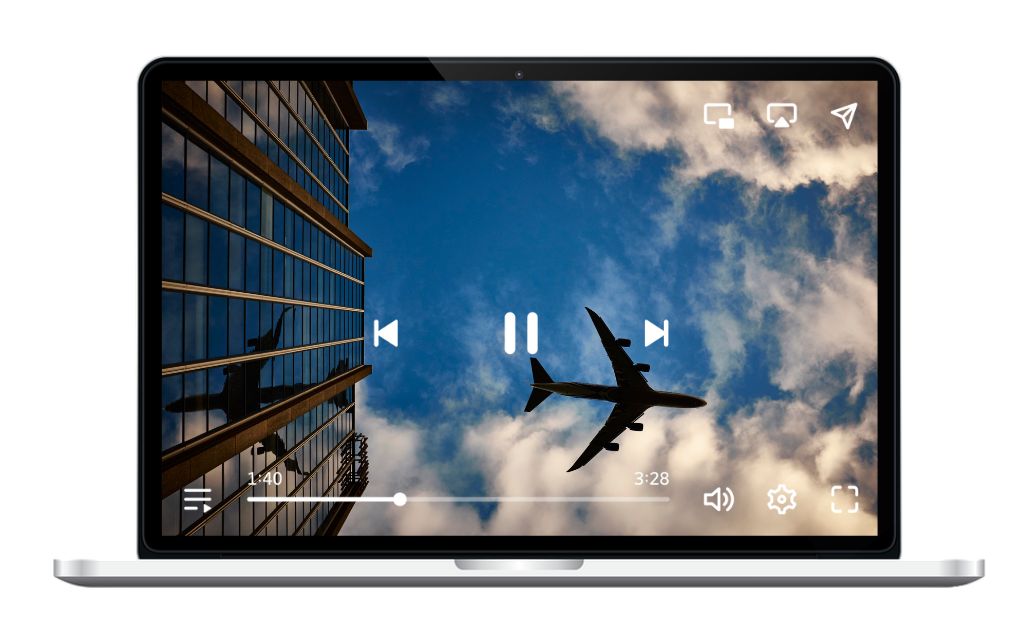 What is Adaptive Bitrate Streaming? 
As viewers' internet connections vary, the concept of adaptive bitrate streaming emerges as a game-changer. Dailymotion embraces this technology to deliver seamless experiences across a diverse audience. Here's how adaptive bitrate streaming ensures uninterrupted content delivery: 
Adaptive bitrate streaming employs a dynamic approach to cater to viewers with varying internet speeds. Instead of relying on a fixed bitrate, the technology adjusts the quality in real-time based on the viewer's connection strength. When the connection is robust, higher bitrates are delivered, resulting in superior visual quality. Conversely, if the connection weakens, the technology automatically downshifts to a lower bitrate to prevent buffering. 
Adaptive bitrate streaming ensures that your content is accessible to users with varying internet capabilities. By seamlessly transitioning between bitrates, viewers experience uninterrupted playback, and the content is optimized for their specific conditions. 
Encoding Techniques for Efficient Bitrate Usage 
Do you believe in harnessing cutting-edge encoding techniques to optimize video bitrate usage without compromising the integrity of your content? If you do, let's explore the world of encoding techniques that enable efficient bitrate utilization to deliver exceptional quality within manageable file sizes. 
1. H.264 (Advanced Video Coding)
H.264 stands as a cornerstone in video compression. Leveraging advanced algorithms, it efficiently reduces file sizes while retaining impressive visual quality. Its widespread compatibility across devices and platforms ensures that your content reaches a broad audience without the burden of excessive bitrates. By utilizing H.264 encoding, you strike a balance between quality and accessibility, enhancing viewer engagement. 
2. H.265 (High Efficiency Video Coding)
H.265, also known as HEVC, takes efficiency to the next level. With enhanced compression algorithms, it maintains superior quality even at lower bitrates compared to its predecessors. This makes H.265 an ideal choice for streaming high-definition and 4K content. By harnessing the power of H.265 encoding, you unlock the potential to deliver stunning visuals while efficiently utilizing available bandwidth. 
3. VP9
VP9, developed by Google, is another groundbreaking encoding option. Focusing on open-source innovation, VP9 employs cutting-edge techniques to achieve high compression efficiency. This encoding format shines when delivering content on video sharing platforms and offers a viable alternative for those seeking open-standard solutions. Implementing VP9 encoding contributes to minimizing bitrates while maximizing visual splendor.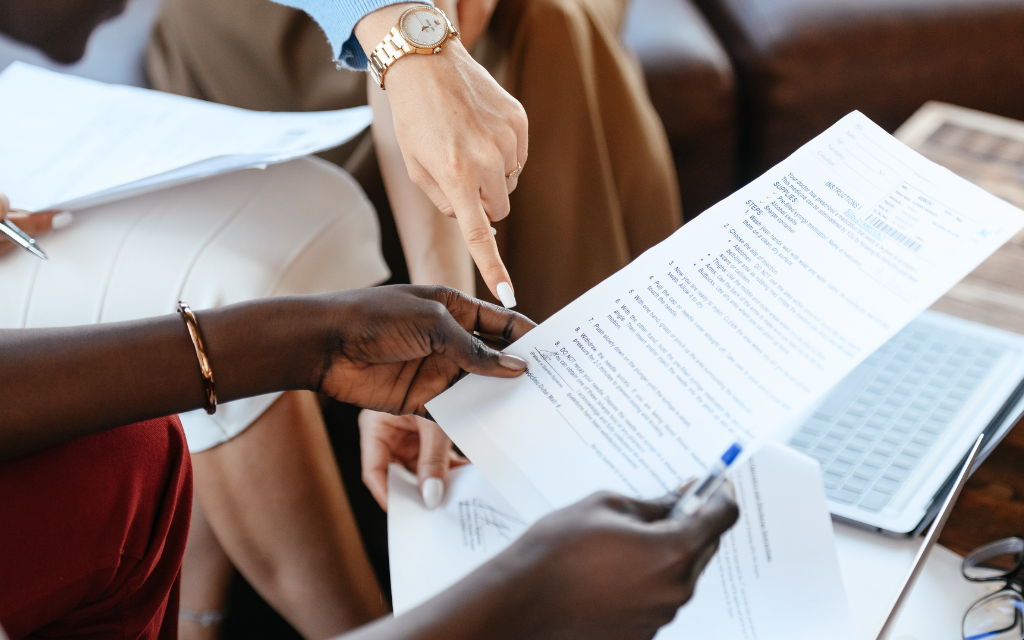 Best Practices for Implementing Streaming Bitrates 
Implementing video bitrates involves a delicate blend of art and science. What strategies can you take to implement streaming bitrates effectively? 
1. Test and Tweak
Before launching your content, conduct rigorous testing across various devices and internet connections. This process helps identify potential bottlenecks and ensures that bitrates are optimized for a diverse audience. Regular monitoring and adjustment refine the streaming experience over time. 
2. Leverage Adaptive Streaming
Embrace the power of adaptive bitrate streaming, as it automatically adjusts quality based on the viewer's connection. This technology ensures that viewers with varying internet speeds can enjoy your content without interruptions or downgraded quality. Adaptive streaming enhances user satisfaction and extends your content's reach. 
3. Prioritize Mobile Optimization
As mobile devices become primary content consumption platforms, optimizing streaming bitrates for mobile screens is paramount. Consider lower bitrates that maintain quality on smaller displays while minimizing data consumption, catering to the on-the-go audience. 
4. Implement Content Delivery Networks (CDNs)
CDNs distribute your content across multiple servers, reducing the load on any single server and enhancing streaming efficiency. This strategic distribution minimizes latency and buffering, ensuring a smooth playback experience regardless of the viewer's location. 
5. Consider Multibitrate Encoding
Craft multiple versions of your content encoded at different bitrates. This allows viewers with varying internet speeds to select the quality that suits their connection best. Multibitrate encoding empowers viewers to tailor their experience, contributing to viewer satisfaction. 
Conclusion 
From understanding the significance of video bitrates across resolutions to mastering adaptive streaming technologies, we've navigated the terrain where technology meets user expectations. Efficient encoding techniques, fortified by best practices, empower you to offer content that is accessible, engaging, and thoroughly captivating. 
As you embark on your journey to implement these insights, remember that the science of streaming bitrates is complemented by the art of viewer engagement. Striking the perfect balance ensures that your content shines on screens of all sizes, delivering the kind of experience that captures hearts and minds alike. 
Stay connected with Dailymotion for more expert insights into the dynamic world of content delivery and optimization. If you have any questions regarding video bitrate, our teams of experts in video streaming and technolgoy are always available to work with you today!