Top 8 Video Content Management Systems (CMS) for 2023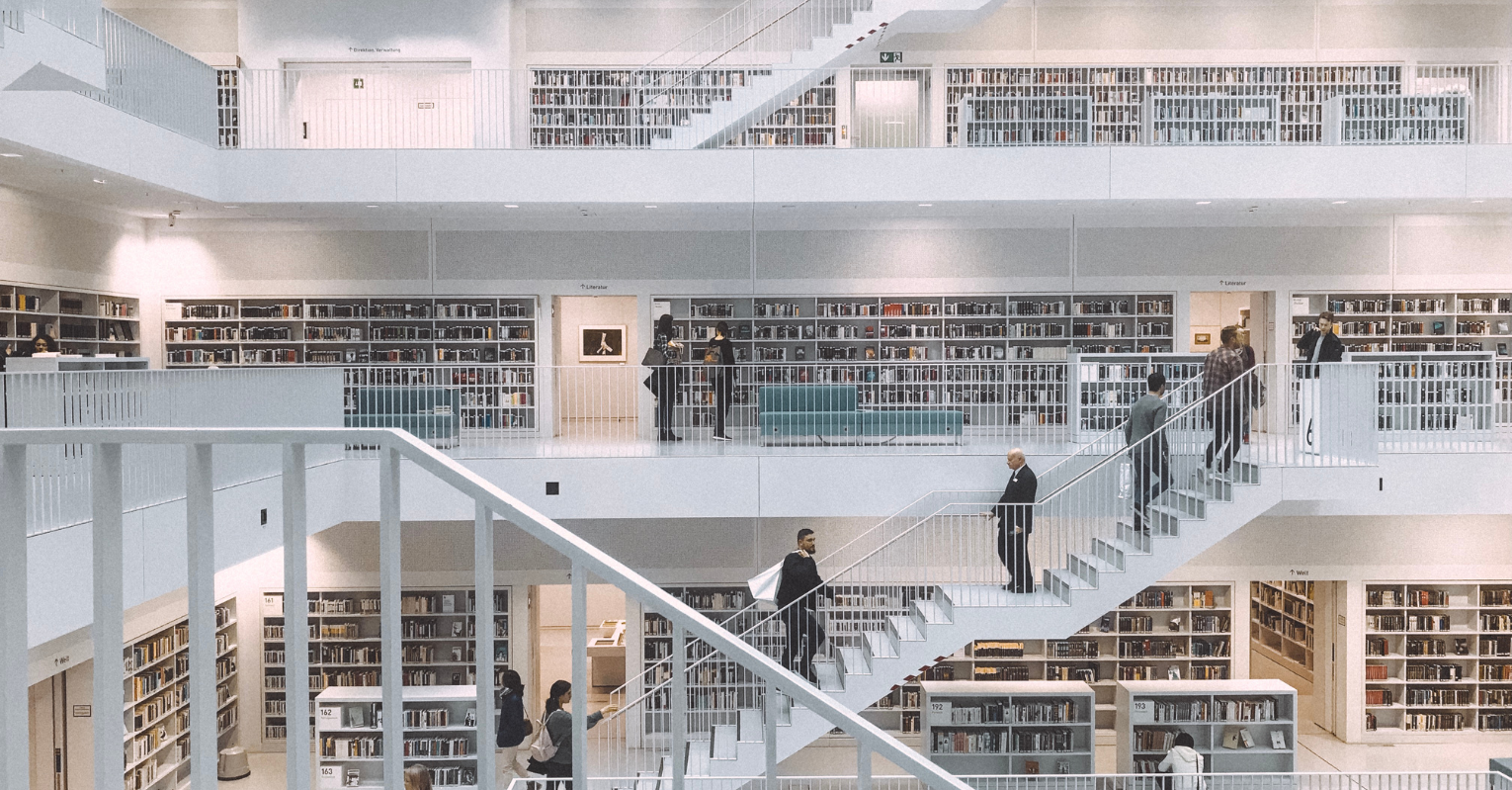 Imagine you are in a vast library, surrounded by shelves upon shelves of books. As you explore, you encounter a welcoming and friendly librarian who diligently organizes and categorizes the books into different sections, effortlessly guiding you to the exact ones you seek. 
Now, envision each book in this library as a video within your own collection. Just as you rely on the librarian's expertise, you require a similar guiding force to manage your videos. This is when Video Content Management System, or video CMS, comes into play, an essential tool to help you manage and optimize videos in today's fast-paced digital landscape. Like a kind librarian, a video CMS empowers businesses to efficiently organize, access, and distribute video content.  
Read on as we unveil the top video CMS poised to dominate the market and revolutionize the way businesses handle video content in 2023. Whether you are a small business owner embarking on your video journey, or a marketing professional aiming to elevate your video strategy, this comprehensive guide will help you navigate the ever-evolving world of video CMS, and make informed decisions to propel your business forward.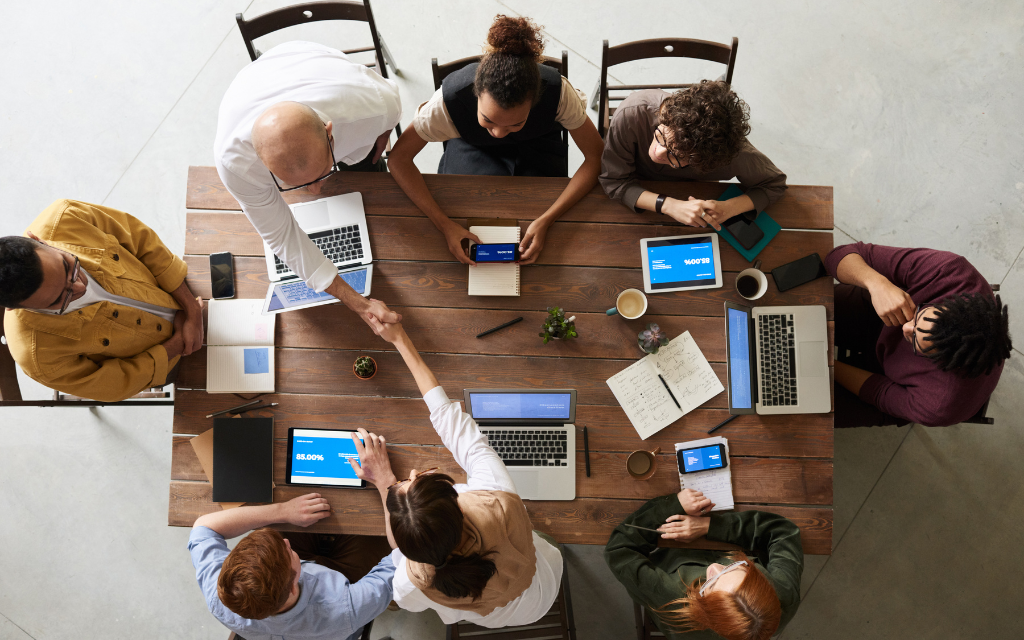 What is a Video CMS? 
A content management system (CMS) is a software application or platform that allows users to create, manage, and publish digital content on the Internet. A good CMS should already have all necessary technical features with a user-friendly interface, so that users can focus more on what they want to deliver than how they want to handle their content. 
A video CMS is a CMS designed for video content. As videos differ significantly from other content types, video CMS is distinct from other CMSs in the following aspects, among others: 
Video-specific features: Video CMS needs to incorporate features designed specifically for videos, such as uploading, encoding, transcoding, and streaming. It also provides tools to add metadata, such as titles, descriptions, and tags, to make videos discoverable. 
Storage: Videos take up more space than other content types, say images or audios. Therefore, video CMS generally provides a larger and more scalable storage for video files.  
Customizability: Video CMS allows users to customize the video player's appearance, controls, and interactive features to match users' branding and user experience requirements. This level of customization may not be as prominent in other CMSs.  
Analytics and Insights: Most CMSs have built-in features to track performance of distributed content, but video CMS generally has to offer more analytics and reporting features, as analytics and insights of video content are more detailed than those of other content types.  
Integration: As video consumption is on the rise, video CMS tends to allow integration with video hosting platforms. Such integration is not usually seen in other content formats.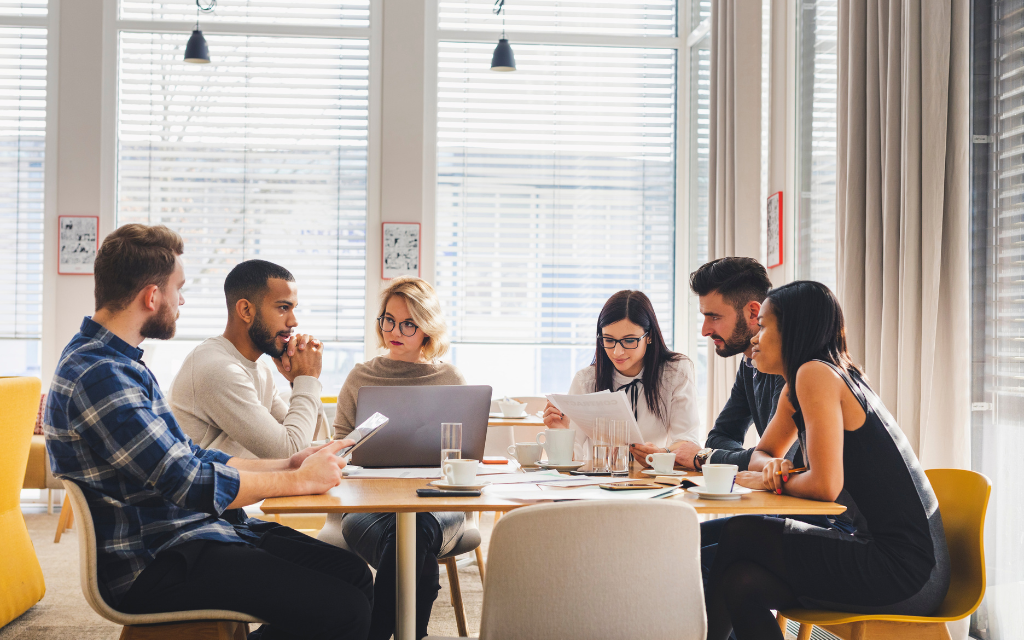 Why should businesses use video CMS? 
Businesses should use video CMS for the numerous benefits that it can bring to their strategy and growth – few of the main benefits are as follows.  
Centralized Management
Video CMS provides a central location for businesses to handle all of their video content, both public and private videos, without jumping from one storage, tool, or platform to another. This centralization makes the process from video production, uploading, encoding, transcoding, to searching, update, and distribution more efficient than using multiple systems at once.  
Enhanced Security
Video CMS platforms offer robust security features, including end-to-end encryption, domain-restricted access, and single sign-on (SSO), allowing businesses to control who can access and view their videos. This is especially important for sensitive or confidential content that should only be shared with specific individuals or groups. 
Detailed Analytics
As mentioned, video CMS often provides detailed analytics and insights on video performance, including key metrics like views, engagement, and completion rates. Such data helps business understand how their videos are resonating with their audience, consequently informs future video strategies and content creation. 
Branding Consistency
Customizability is a key feature of video CMS, which enables businesses to customize the player, layout, and overall look of their video content. This ensures a consistent and branded experience for viewers, reinforcing the business's identity and messaging. 
Seamless Integration
Many video CMSs offer integrations with other business tools and systems, such as marketing automation platforms, learning management systems, or customer relationship management software. This allows businesses to seamlessly incorporate video into their existing workflows and processes. 
Special Add-ons
Video CMS can offer several unique benefits, such as monetization options, livestreaming, interactive elements, and video SEO optimization.  
Top 8 Video CMS for 2023 
Before we begin, keep in mind that there is no perfect, but only the most suitable, video CMS for your needs. Keep reading to learn more about our curated list of the best video CMS, which might just be exactly what you need.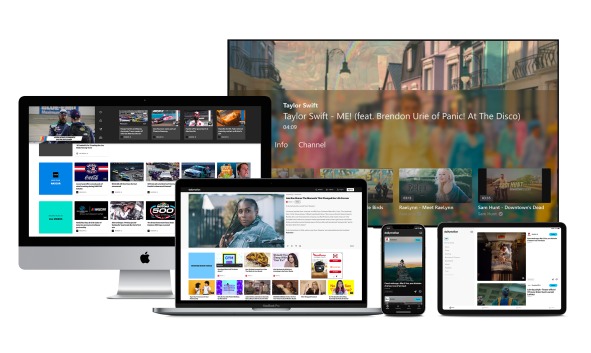 A part of the 15-billion turnover group Vivendi, Dailymotion is a global video platform with one of the best video solutions on the market, including a fully-fledged video CMS where users can easily upload, manage, and distribute their video content on their accounts, besides a fully-featured and customizable video player, livestreaming, advanced analytics tools, monetization, and 24/7 support, among other perks.  
Key features 
Unlimited Access: Enjoy limitless upload, encoding, hosting, and bandwidth to support your ever-growing digital content.
Embedded Player: Benefit from our built-in video player. 
Customizable: Match your brand aesthetic with player customization. 
In-depth Insights: Harness the power of real-time analytics and reporting. 
Flexible Monetization Model: Choose from a ad-free or ad-supported video system.
Optimal Streaming: Experience smooth viewing with adaptive bitrate streaming.
Stream Simultaneously: Reach multiple platforms with our multi-destination streaming feature.
Privacy Options: Opt for public or private streaming depending on your needs.
Unmatched Security: Safeguard your content with password protection, geo-restrictions, HLS encryption, and more.
Reliable: No interruptions with concurrent back-up livestreams.
Instant VOD: Transform livestreams into video-on-demand content instantly.
24/7 Support: Access our dedicated technical support anytime to keep your operations smooth.
Wide Reach: Gain exposure to Dailymotion's global audience of 465 million users (as of 2022-end).
Pricing 
Enterprise pricing starts at €6000/year as an upfront payment with customizable options. Contact our Sales team to get a customized quotation.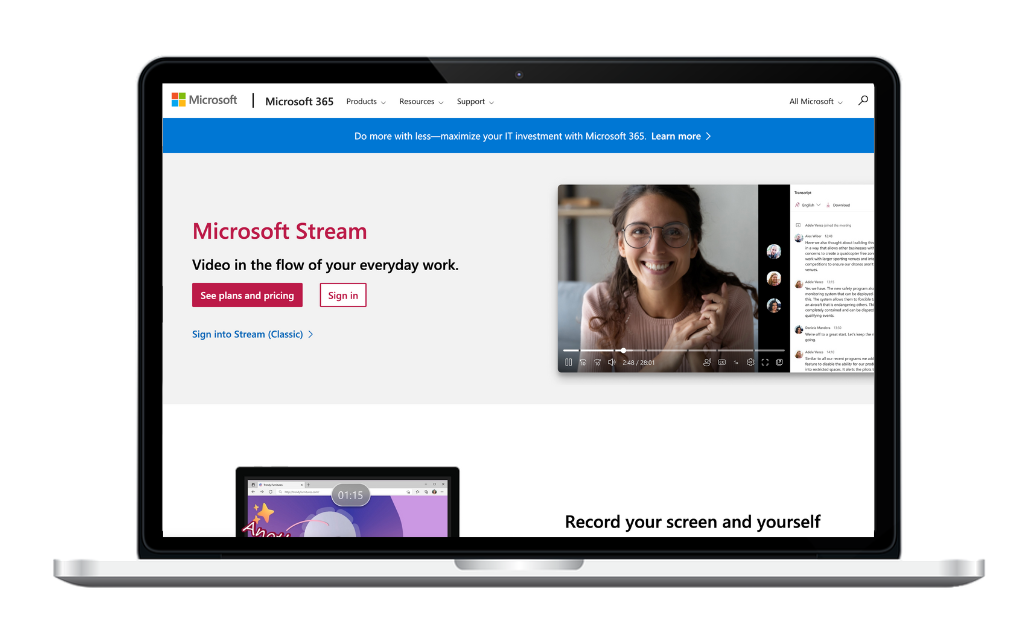 Microsoft Stream 
Microsoft Stream, previously Office 365 Video, is a video CMS that provides a range of features to manage and distribute video content internally. It is deeply integrated within the Microsoft 365 ecosystem, allowing users to add and consume videos within other Microsoft applications. However, Microsoft Stream is rather limited in video editing and player customization.    
Key features 
On-demand video sharing and streaming for up to 10,000 viewers 
Auto-transcription and facial recognition technology 
Auto-transcribing facility 
Integration with other Microsoft applications 
Personalized screen recordings  
SSO integration 
Bulk control access  
Pricing 
Microsoft Stream is integrated with existing Microsoft 365 plan rather than acquired as a standalone product. It is recommended to contact their sales team for more information.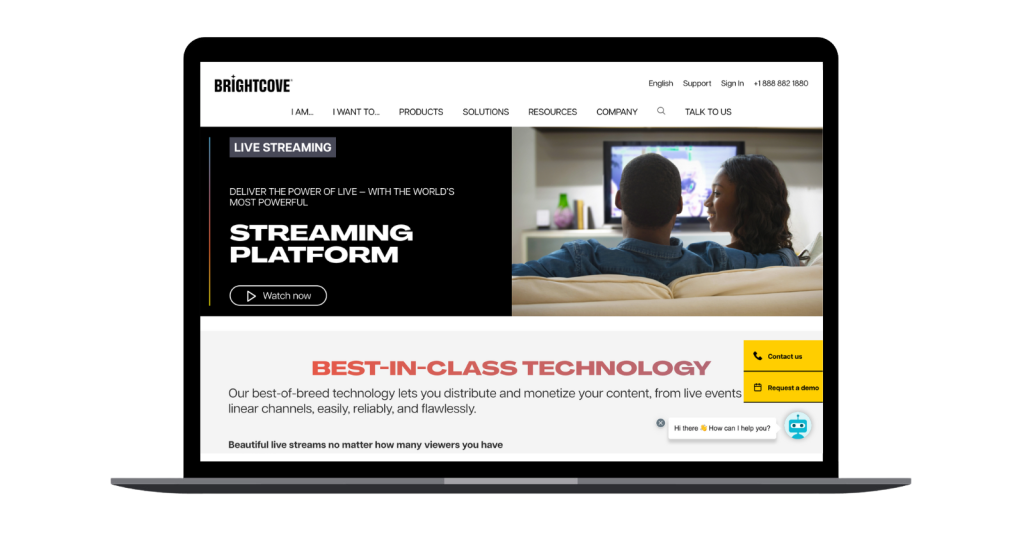 Brightcove 
Brightcove is a popular audience-focused video CMS amongst businesses, especially in the entertainment, sports, and broadcasting industries. They offer robust features to help with categorize and organize videos, yet additional integrations are necessary to generate more in-depth analytics and insights on videos. 
Key features 
Features that prioritize video organization and categorization 
Unlimited storage 
Audio description and closed captioning 
Multi-destination streaming 
Monetization options 
Video protection through paywall and/or password 
Private and unlisted content 
Livestreaming  
Pricing 
Brightcove's pricing plans are only available through direct contact with the company.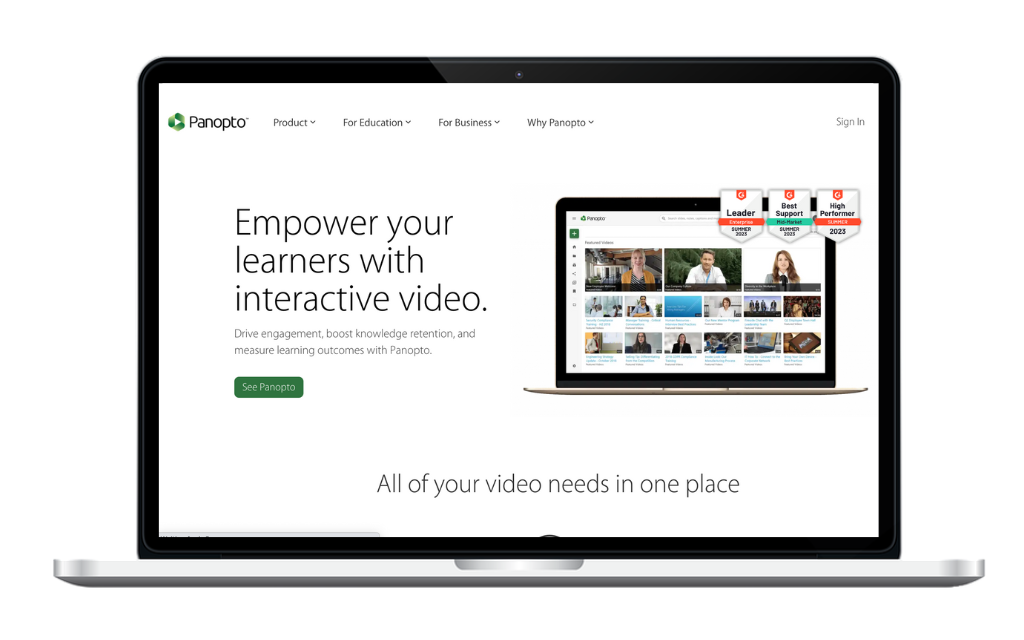 Panopto 
Panopto is another leading developer in the industry. Panopto's video CMS is their flagship product and has been well-received thanks to its ease of use and flexibility. It is ideal for educational content, especially lecture capture and virtual classrooms.  
Key features 
Auto-indexes speech and text from videos 
Video hosting on-premise, on cloud, or a hybrid solution 
Third-party integrations 
SSO integration 
Access controls for videos 
White-label streaming 
Livestreaming 
VOD available 
Pricing 
Businesses need to contact Panopto for a demo and quotations.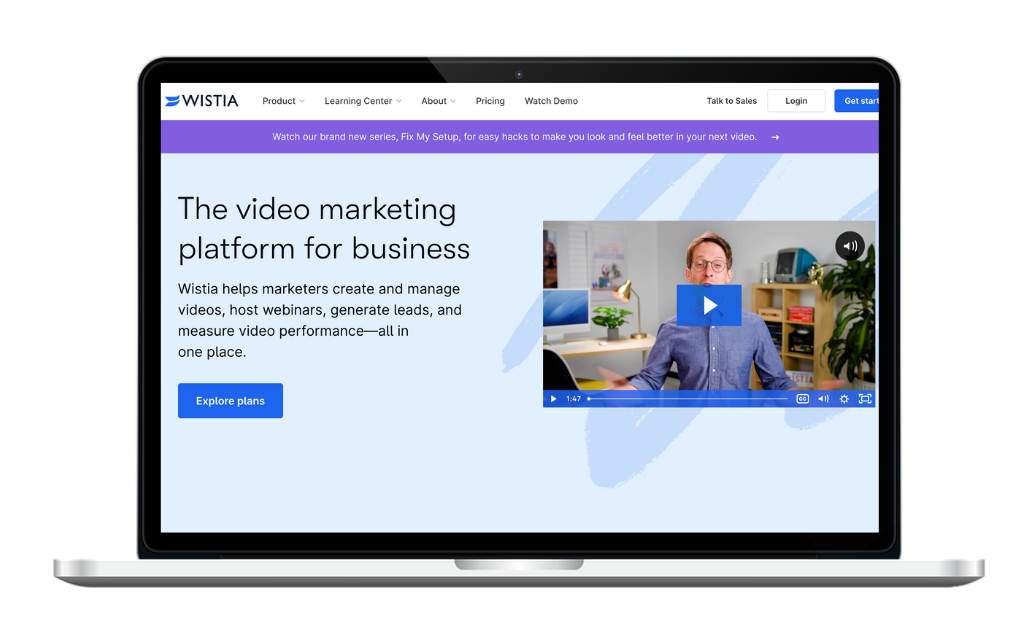 Wistia 
Wistia is a video CMS that focuses on video marketing content and engagement, and prioritizes call-to-action (CTA), lead generation, and SEO discoverability.   
Key features 
Host up to 100 videos for free  
Simple user interface 
Player customization 
SEO-optimized embedding and clickable CTAs 
Detailed video analytics and insights 
Integration with third-party marketing tools  
Password protection VOD hosting 
Pricing 
Wistia has five pricing options with the following key features:  
Free: 10 videos, basic analytics, free automated captions, video player with Wistia branding, Zoom and social media integrations, email support. 
Plus: US$19/month, including everything in Free, lead capture forms, email integrations, and basic video editing.  
Pro: US$79/month, including everything in Plus, video heatmaps, A/B testing, and custom CTAs. 
Advanced: US$319/month, including everything in Pro, marketing integrations, livestreaming, and unlimited channels. 
Custom: Contact Wistia for pricing, including everything in Advanced, unlimited users, unlimited media, and SSO.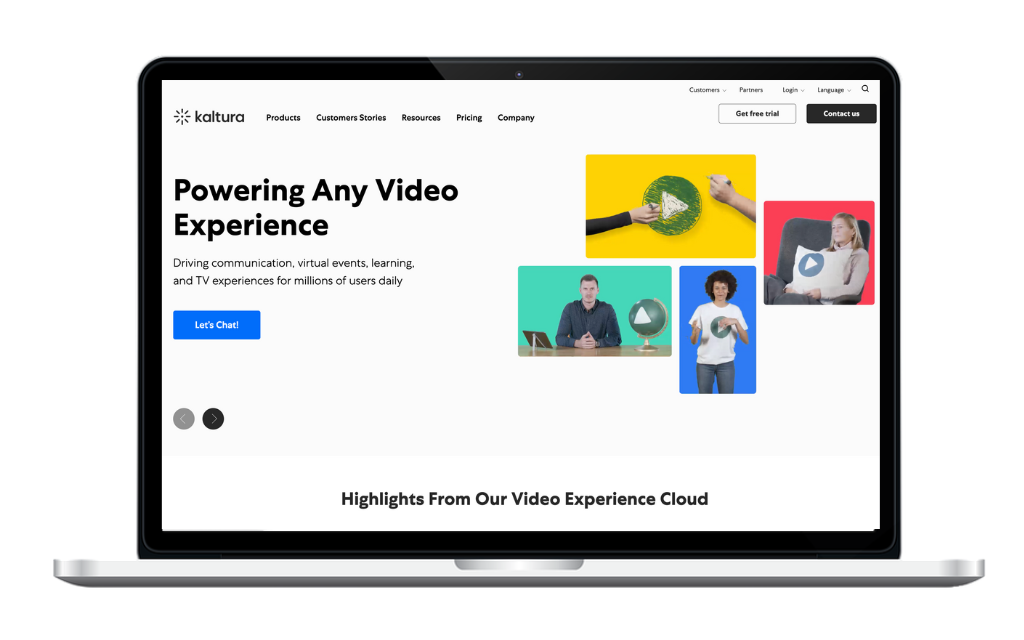 Kaltura 
Kaltura is an all-inclusive open-source video CMS, and is very popular amongst educational institutes for its virtual classroom area, interactive collaboration space, on-demand video, and livestreaming.  
Key features 
Open-source nature for building custom applications and complete control of branding 
Literacy aids, including captioning, translation, transcription, audio description, etc. 
Virtual classroom area 
Livestreaming and VOD 
Advanced video analytics dashboard 
Monetization options 
Integrations with marketing platforms and learning management systems 
Pricing 
Each service offered by Kaltura features different plans. Enterprise plans can be made custom by contacting their team directly.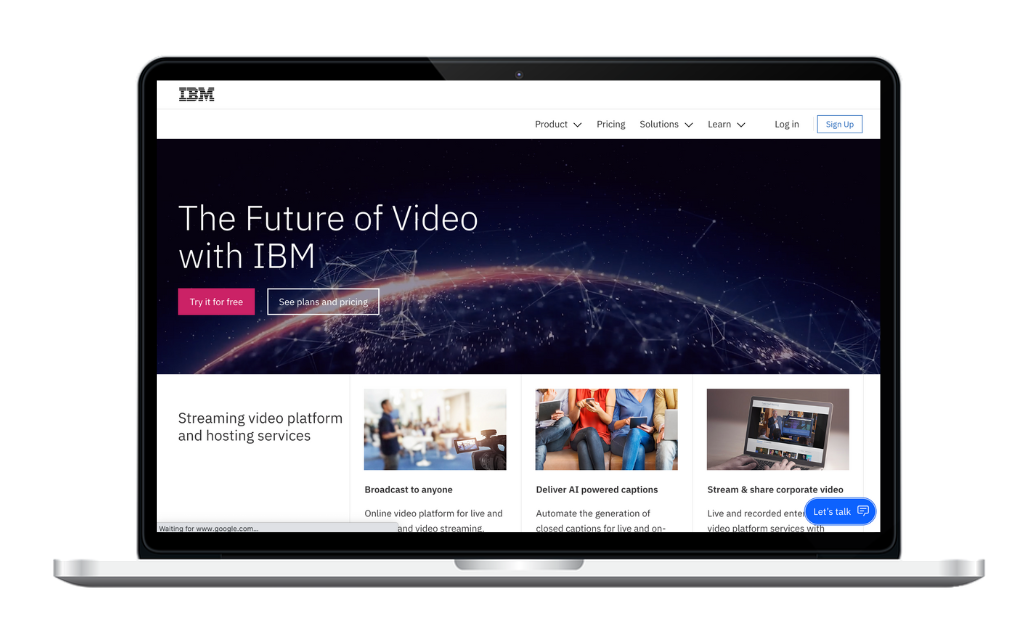 IBM Video Streaming 
IBM Video Streaming is a video CMS geared towards live and pre-recorded videos for external distribution. It is highly scalable, and distinct from other options by its in-house Watson system that allows real-time auto-generated captions for recorded and live videos.  
Key features 
Ability to accommodate large-scale campaigns and events 
Engagement features available 
Real-time analytics 
Real-time caption auto-generation 
OTT services 
Built-in monetization features: memberships, video rentals, and pay-per-view 
Strong technical support 
Pricing 
IBM offers a 30-day free trial and four pricing plans: 
Silver: US$129/month, suitable for small businesses, 100 viewer hours, 5 channels, 1TB video storage 
Gold: US$649/month, suitable for medium-sized businesses, 2,000 viewer hours, 10 channels, 2TB video storage 
Platinum: US$1,299/month, suitable for businesses with frequent streaming, 5,000 viewer hours, 20 channels, 5TB video storage 
Custom: Suitable for businesses with high volume needs and additional features. Businesses need to contact their team for a quote.  
CMS Hub 
HubSpot's CMS Hub is an easy-to-use video CMS, and a great option for marketers and business owners looking for an all-in-one system. It allows users to host and manage video content within their HubSpot infrastructure, then embed videos onto websites, blog posts, and social media platforms.  
Key features 
Integration in Hubspot's existing system 
Integrated analytics features 
CTAs and forms added to videos 
Lead nurturing tools  
Screen recordings 
Pricing 
CMS Hub offers three pricing plans: 
Free: This plan is free of charge and inclusive of free marketing, sales, service, CMS, and operation tools. 
Starter: This plan starts at US$23/month, inclusive of all tools in the Free plan with increased limits, plus premium hosting, drag-and-drop feature, website themes, app and asset marketplace, and local website development.  
Professional: This plan starts at US$360/month, inclusive of everything in the Starter plan, as well as smart content and reporting, A/B testing, personalization, custom reporting, and SEO optimizations.  
---
FAQs 
What is digital CMS? 
A digital content management system (CMS) is a software platform that facilitates the creation, organization, storage, and delivery of digital content, such as videos, images, documents, and more. It enables businesses to efficiently manage and distribute content across various online channels and platforms. 
What is the difference between CMS and web CMS?
A CMS (Content Management System) is a software that allows users to create, edit, organize, and publish digital content. A Web CMS (WCMS) is a type of CMS specifically designed to manage content for Web pages. All WCMS are CMS, but not all CMS are WCMS, as CMS could be used to manage content for other types of platforms like apps, digital displays beside websites.
Is YouTube a content management system? 
YouTube is not considered a comprehensive video CMS. It focuses on video hosting, discovery, and monetization, while offering limited content organization and management features. It lacks the extensive content creation, editing, and workflow management capabilities that are typically associated with a video CMS. 
---
Conclusion 
With the increasing importance of videos in various aspects of life, video CMS has become an indispensable tool for businesses to effectively manage their video content and achieve business goals. Therefore, selecting a robust video CMS is crucial to maximize efficiency and enable businesses to remain competitive and relevant in today's digital landscape. 
The top 8 video CMS highlighted in this article offer a range of features and capabilities to meet the diverse needs of businesses. These platforms provide secure video storage, customizable players, advanced analytics and insights, monetization opportunities, and seamless integration with other systems, at different price points. Each video CMS has its own advantages and disadvantages, so whether you opt for one of the top 8 video CMS mentioned in this article or explore other options, it is essential to assess your specific needs, goals, available resources, and other considerations, and seek guidance from experts to make an informed decision. 
If you are still unsure of the most suitable video CMS for your organization, our team of experts at Dailymotion is always ready to assist you in your decision-making process. We are happy to support you in navigating through this search and introduce our comprehensive video solution to you for your consideration. Schedule a free consultation for your video CMS needs today!