Dailymotion integrates Unify to multiply video monetization opportunities for the media group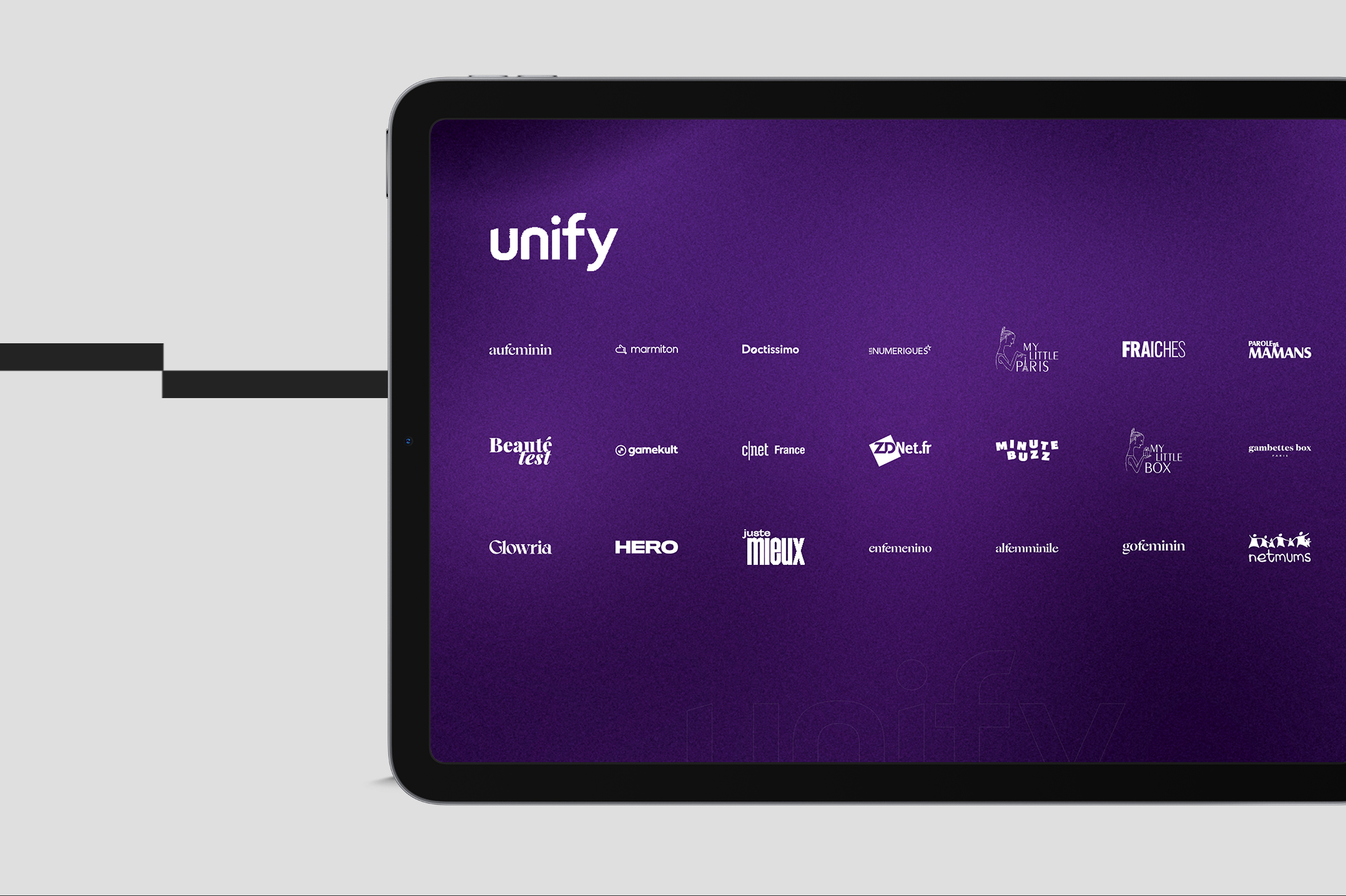 Dailymotion, a key player in the Ad Tech market, announces the signing of a strategic partnership with Unify (Au Féminin, Marmiton, Doctissimo, Fraîches, Gamekult, Beauté Test, Les Numériques, ZDNet, MyLittleParis, etc.). Unify is extending its catalog to the dailymotion.com platform (web and native application) and integrating the Dailymotion Player on its media properties to benefit from additional video revenues.
The Unify group joins the Dailymotion's ecosystem, the largest French video Player audience in 2021 *, with more than 2,000 professional partner publishers. By integrating the Dailymotion Player on its sites, Unify benefits from a powerful and customizable technology and an integrated monetization solution allowing the group to increase its advertising revenue. 
Nicolas Capuron, DGA Unify Publishers, explains: "The partnership with Dailymotion is part of a strategic focus of developing the video inventory of Unify publishers. This alliance offers advertisers new opportunities to associate their brand with the premium context of our leading sites in the food, lifestyle, health, and new technologies sectors." 
Dailymotion Advertising strengthens its advertisers offer with Unify 
Present in France and internationally, Unify brings together the digital activities of the TF1 Group (excluding OTT and replay). With a coverage rate of 73% of 25-49-year-olds in France, the group is part of Dailymotion's strategy to offer a quality content experience every day to Internet users who seek to discover the world in all its facets. 
Unify thus reinforces the Dailymotion Advertising video catalog with lifestyle content that constitutes an ideal context for advertisers who wish to communicate with their target audiences effectively and while respecting their brand values. 
"Dailymotion is now the video player for nearly 90% of media sites in France," explains Stéphane Godin, Chief Content Officer at Dailymotion. "By integrating Unify, we are complementing our network of publishers to offer our users and our partner advertisers a richer and more diverse catalog." 
* Source: Médiamétrie, Video 3 Screens (2021).