A richer experience for your audiences with the new Dailymotion Player

Dailymotion Player continues to evolve, with the addition of new state-of-the-art features. These new functionalities aim to further develop the engagement of Publishers with their audiences.
Dailymotion Player is the result of a unique expertise and technology that makes it the best in its category. We are excited to unveil new features that will be available this summer and will improve the overall performance of our Player, as well as engagement and accessibility for audiences. These new functionalities fall into four distinct categories:
Better controls for the Player
The seekbar has been redesigned to be more visible.
The play button now appears in the center of the video.
The title of the video now appears in the upper part of the player.
The settings panels are more extensive while in use.
Optimized monetization
New advertising controls improve interactions between users and advertisers.
Greater accessibility
Gradients and colors has been reworked to better highlight content.
The contrast of the player components has been improved to increase visibility.
Keyboard shortcuts management has been improved.
New features
A new "Playlist" button has been added.
New "previous video" and "next video" buttons have been added.
Duration of a video is now displayed in the play button.
Key frame preview has been redesigned and enlarged for more precise navigation.
Each player configuration can now have its own watermark.
The settings panel interface has been redesigned.
The sharing screen has been redesigned.
The error screen now shows the nature of the current one.
New gestures are supported (computer and mobile) for fast forward and rewind.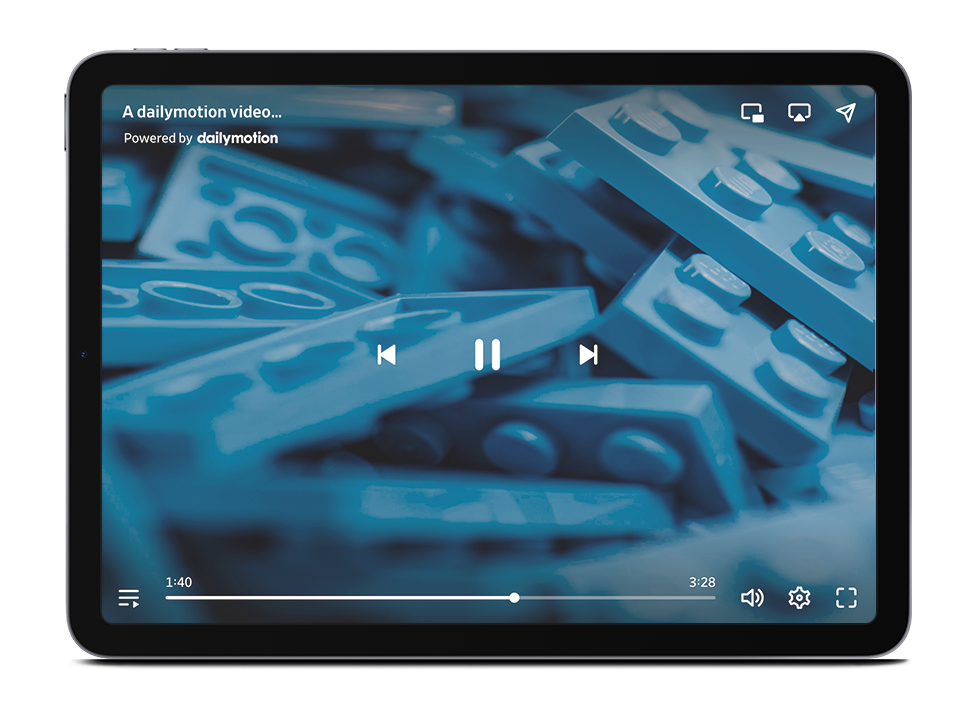 Ready for the update?
The new Player user interface update will take place at the end of June without you having to touch anything. We're looking forward to your feedback!