Dailymotion strengthens its content offer worldwide with Webedia brands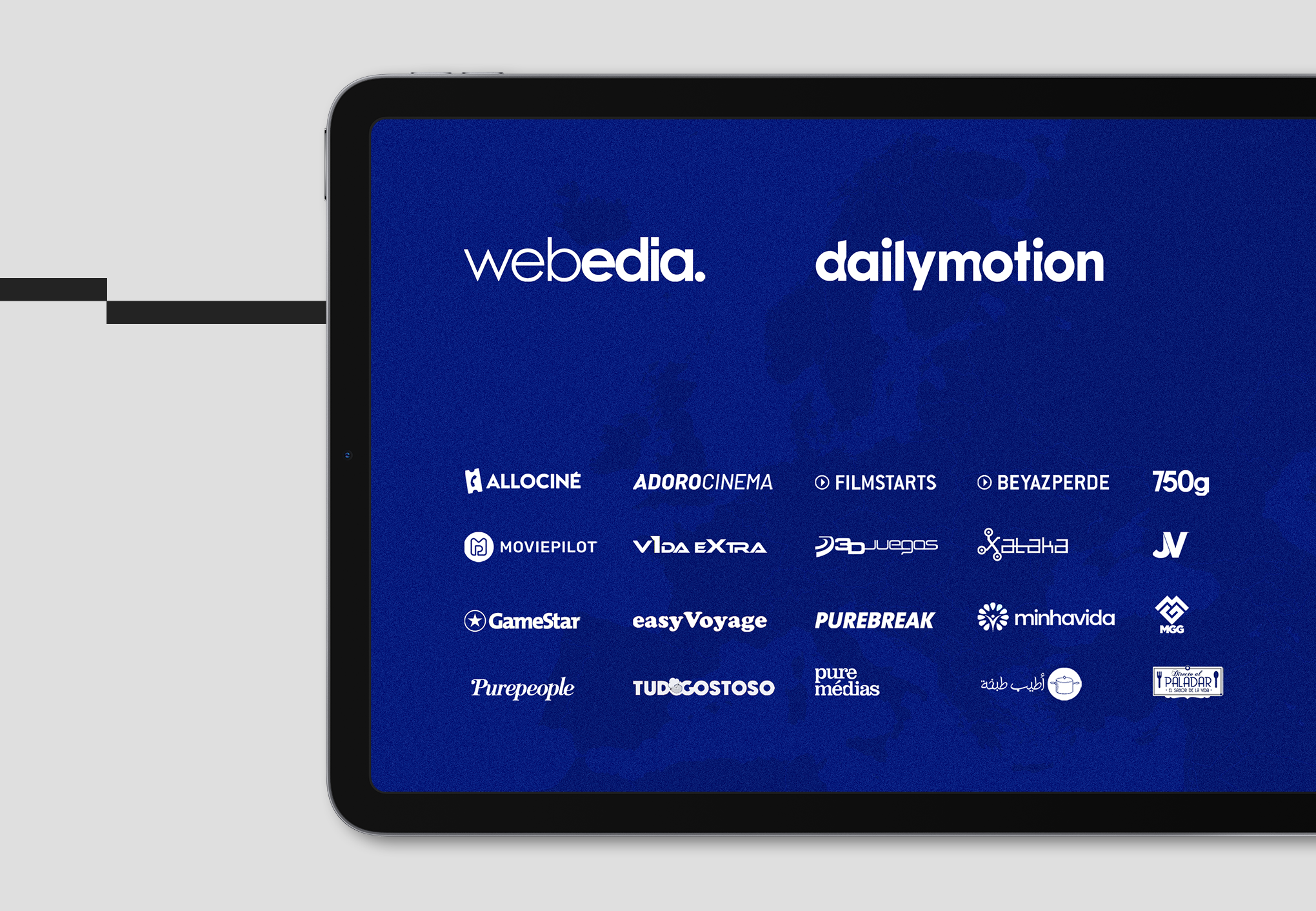 Dailymotion announces the deployment of a strategic partnership with Webedia, publisher of leading digital brands in the entertainment industry. The media group will join the leading French video audience in 2021*, by integrating its media content on the dailymotion.com video streaming platform, and by progressively deploying the Dailymotion Player on all its sites and applications worldwide.
Webedia is thus strengthening Dailymotion's video catalog with content dedicated to cinema, video games, cooking, pop culture and entertainment in several European countries, including France (Purepeople, Puremédias, Purecharts, 750g, MGG… ), Germany (Moviepilot…) and Spain (Xataka, 3D Juegos, Directo al Paladar…), and in South America (Xataka Mexico, Directo al Paladar Mexico, and soon new sites in Brazil). Webedia's premium editorial brands and international audience will allow Dailymotion to develop its coverage in these territories.
"This partnership with Dailymotion is part of a movement of video 'platformization' on our sites, with a triple objective: to centralize the technology and functionalities linked to the Player, to develop our audiences, and to optimize the monetization of our content. New sites of the Group will integrate the platform in the coming months" explains Antoine Meunier, Director of Publishing, Communication and Marketing at Webedia.
"Today, Dailymotion is the video player for nearly 90% of media sites in France," adds Stéphane Godin, Chief Content Officer at Dailymotion. "By integrating content from Webedia Group sites, we are completing our network of premium publishers and offering our users an even richer and more diverse range of content.
*Source : Médiamétrie, Audience Vidéo 3 Ecrans – 2021